Opinions from the

Elephone S8

Share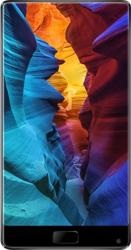 6"QHD80% useful16:9

Helio X25 Deca-Core 4 GB RAM 64 GB

Android 7.0 Nougat Android 7.1.1 Nougat
User score
Overall satisfaction
50 opinions
Screen7.4
Performance7.2
Camera6.8
Connectivity7.3
Battery6.7
Want to comment on the Elephone S8?
It'll only take a minute, you'll help people decide.
Design & Materials
Is it a drop-resistant and scratch-resistant smartphone?
50 opinions
Do you think it's a nice phone?
50 opinions
Is it comfortable?
50 opinions
Can you see it well in the sunlight?
50 opinions
Performance & Hardware
Does it have good sound?
50 opinions
Does it work smoothly in everyday use?
50 opinions
What's your experience been with demanding games?
50 opinions
Camera
Quality of daytime photos
50 opinions
Quality of nighttime photos
50 opinions
Quality of selfies
50 opinions
Does it have a powerful flash?
50 opinions
Connectivity
Does it have good coverage for calls?
50 opinions
Quality of the GPS
50 opinions
And the WiFi?
50 opinions
Battery
How long does the battery last?
10%

Less than half day

22%

Less than a day

26%

One day

38%

More than one day

4%

Two days or more
50 opinions
Software
Did it come with preinstalled applications?
31%

It comes with a clean operating system

56%

It has preinstalled apps but they don't bother me

13%

It has preinstalled apps that I can't uninstall
50 opinions
Do you regularly receive updates?
50%

Never

10%

Once a year

24%

Every six months

17%

Every two months or less
50 opinions
View more
User reviews
User Reviews
U.zarneim

The phone is ok if you dont have really high demands but still want to feel some premium..ish aspects.

I didn't bought the phone so it was, i got it from a friend, so it was used... and pretty damaged, so if i gaved a bad review, it was based on the actual state of the phone. It is pretty large, heavy, it does contain some kind of aluminum on the sides and back and some glass put over on back. One weird thing i found was the frontal camera on the down-right side and because i am a right-hand man, it was annoying, every time i had turn it upside down. It has 2 speakers but it sounds like it is just one. Volume buttons and the power button are on the right side, nothing on left side. It has only one main camera, and it sucks, for most of the time. And it has a frontal button like good ol' samsungs and iphones, that can serve as a fingerprint button.

Launcher is basic, it has some useless pre-installed apps, an annoying browser, simple and lagish, so on this part it is pretty basic, no features that stands out.



Positives

well build (in materials used)
pretty though builded
Runs pretty good (not every single time)
Pretty good speaker(s)

Negatives

Bad pre-istalled browser (sometimes doesn't reconigze other browsers)
Battery (also no quickcharge)
Overheating (in a seriuos way)
The frontal camera position (i just hate it)
No kind of proof or resistant
(doesn't recognize my sim card internet )

Screen6.0
Performance4.0
Camera5.3
Connectivity7.5
Battery0.0

View answers

jakobsarc1991

Battery and usb-c port quality problems. Poor location accuracy. Otherwise sufficient performance.

Positives

Big screen with great aspect ratios
Fall resistant
More than enough performance for day to day tasks

Negatives

Poor battery
Quickly heats up
Build quality

Screen6.7
Performance7.0
Camera7.0
Connectivity4.6
Battery0.0

View answers

shari_moore

Beautiful screen that freezes dozens of times per day!

The camera is nice on this phone and the sound quality is excellent. The problems are just too numerous to recommend this phone, however. The phone freezes continually. It will go to the homescreen wallpaper and then freezes. It does this DOZENS of times per day. It will even do this if you are in the middle of a call or texting. HORRIBLE phone!

Positives

Nice camera
Great sound quality
Bezel-less screen

Negatives

Continually freezes and must be rebooted.
Phone is too wide to be held comfortably.

Screen5.0
Performance5.0
Camera8.5
Connectivity7.7
Battery5.0

View answers

opethian20031

Promising but could be better

This phone is too wide for my grip, I like it slimmer and thinner. My Antutu benchmark is only 90.656, and not 100.000 as Kimovil states, too bad. The wifi is excellent, no remarks there. It gets incredibly hot though when playing video over the internet, I was afraid it was gonna burn up.

Positives

Battery
Wifi
Screen resolution

Negatives

Gets hot with video
No updates
Too wide

Screen6.5
Performance5.7
Camera6.8
Connectivity8.0
Battery7.0

View answers

azux

very smart, beautiful phone under 200euro

Power : "4gb ram potential"- my Elephone S8 still shows RAM usage under 2k from 4K. I dont have many apps in my phone.. I using basic apps like a Chrome or Massanger, Whatsapp. And i still have 1,74gb or 1,40gb ram from 4...If I restart the phone..i have 1,9gb for few minutes

Battery - when I'm on my phone and I use wifi or mobile data and applications like a WhatsApp, Fb messenger, net browser, calls, sms, battery will last for two days

Positives

very beautiful 2k display
good battery in the cheap smartphone
elegant design and very comfortable
never frozen
nice photos when it's cheap spartphone
good videos

Negatives

4gb ram "potential"
Any update from the manufacturer (shame)
it overheats in games (Tower Defens games)
occasionally charges only on 98%
late sound in videos
occasional problems with android software

Screen9.0
Performance7.3
Camera7.8
Connectivity10
Battery9.0

View answers
This service may contain translations powered by Google. Google disclaims all warranties related to the translations, express or implied, including any warranties of accuracy, reliability, and any implied warranties of merchantability, fitness for a particular purpose and noninfringement.