Log in
Log in
Add devices to your profile, rate and comment on your smartphones...
Privacy
Country, language & currency
Interface language
Opinions from the

Realme XT

Share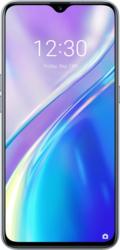 Summary
6.4"FHD+84% useful19.5:9

SnapD. 712 Octa-Core 6 GB RAM 64 GB

Android 10 Q RealmeUI (Android 10)
User score
Overall satisfaction
21 opinions
Screen8.8
Performance8.8
Camera8.3
Connectivity8.7
Battery8.3
Want to comment on the Realme XT?
It'll only take a minute, you'll help people decide.
Design & Materials
Is it a drop-resistant and scratch-resistant smartphone?
21 opinions
Do you think it's a nice phone?
21 opinions
Is it comfortable?
21 opinions
Can you see it well in the sunlight?
21 opinions
Performance & Hardware
Does it have good sound?
21 opinions
Does it work smoothly in everyday use?
21 opinions
What's your experience been with demanding games?
21 opinions
Camera
Quality of daytime photos
21 opinions
Quality of nighttime photos
21 opinions
Quality of selfies
21 opinions
Does it have a powerful flash?
21 opinions
Connectivity
Does it have good coverage for calls?
21 opinions
Quality of the GPS
21 opinions
And the WiFi?
21 opinions
Battery
How long does the battery last?
5%

Less than half day

0%

Less than a day

24%

One day

52%

More than one day

19%

Two days or more
21 opinions
Software
Did it come with preinstalled applications?
14%

It comes with a clean operating system

81%

It has preinstalled apps but they don't bother me

5%

It has preinstalled apps that I can't uninstall
21 opinions
Do you regularly receive updates?
15%

Never

5%

Once a year

55%

Every six months

25%

Every two months or less
21 opinions
View more
User reviews
User Reviews
GoldenApple580

Realme XT

Global · 8GB · 128GB

1 year ago

A phone is excellent for Gaming

Realme XT is best for Gaming and can set PUBG Graphics to HDR and Ultra HD Graphics without being choppy. Quad Cameras Quality is Excellent.

Pros

1st 64 MP Camera phone
NFC
AI Cameras are good
Marco Camera is more unique in pictures.
USB Type C and VOOC 3.0
Quad Camera

Screen10
Performance10
Camera10
Connectivity10
Battery10

View answers

drauf3

Realme XT

Global · 6GB · 64GB

1 year ago

Hardware OK, Software ... well and support ist null. All in all: I haven't had such a poorly supported phone for a long time.

Nice phone but unfortunately the support is not available.
If you are considering buying the European version and do not want to tinker with firmware updates: stay away.
I've had the phone since November. No single update has been released.
With Indian firmware, the phone becomes a brick. The recovery firmware is not even available.
There is still Russian firmware but that removes the antivirus and radio in Europa, but at least the phone starts again.
Russian firmware. Not much is happening there either. There are 2 versions. One with the patch from November 2019 and one December 2019. Nothing happened since then.
The sound is also rather moderate. It does not get really loud, the equalizer can only be used with wired headphones, by BT none.
There is a fix but (India) but it just doesn't work for the European / Russian model. NFC is the only difference. If so, why are there no updates coming out?
Cam can take good pictures, but it is sometimes pixelated, out of focus and mushy.

Pros

Good specs
Real DUAL SIM (plus memory card)
Good display
finger print reader works well
fast memory
Good battery life

Cons

No updates (or tinker with fw)
Sound
Support
Cam (can be good)

Screen6.5
Performance5.0
Camera6.0
Connectivity6.0
Battery10

View answers

ammargafer94

Realme XT

Global · 8GB · 128GB

1 year ago

Rocket Phone , Design is soo Sneaky , I like All about it

Sneaky Violet blue design
Hi Res Big display
Powerfull Performance
Incredible Flash connecting
Camera Beast
Hi Bass EcoSystem
4000 mah big battery
8+128 is better for future needs
Hi Value for Money

Pros

Design
Hi Res Big display
Flexible materials
Good battery
EcoSystem
Performance , Connectivity

Cons

50% Amoled 50% IPS
Upper-Mid Brightness under Sunlight
Left down-side loud speaker

Screen9.7
Performance9.6
Camera9.5
Connectivity10
Battery9.0

View answers

mizquierdot

Realme XT

Global · 8GB · 128GB

1 month ago

elegiraldoz

Realme XT

Global · 8GB · 128GB

2 months ago

Auto

Excellent option, to test the brand

It is a nice mobile, the camera behaves well, there is little compatibility with Gcam, but the stock is very solvent. The software, particularly mine, is a bit different from other realme that officially arrived in Colombia, if you want a solvent mid-range and try the brand. It is an excellent option.

Pros

For the processor it has, it performs better than the SD720 in the Mi9T I had before
The AMOLED screen is of high quality
Fast charging is cool cool

Cons

Realme software comes comes a little bit overdone
Fast charging only with brand charger
Does not have VoLTE

View original opinion

Screen7.5
Performance8.0
Camera7.0
Connectivity7.0
Battery7.0

View answers

genesis-fiorella-5f9cf71a82d78

Realme XT

Global · 8GB · 128GB

5 months ago

Screen7.5
Performance7.0
Camera8.0
Connectivity6.6
Battery0.0

View answers

arroyohector161

Realme XT

Global · 8GB · 128GB

6 months ago

Auto

Super good phone

I have the realme xt global 8 GB 128 GB live storage in the US and I am using it with metro pcs and t Mobile and it works super but super well I clarify being a global rom I do not get 4g lte but if I get a good signal something that I notice is yes I am on a call and I want to use the cellular internet at the same time it falls into H the network and that so it cannot be used, you see these are the disadvantages that it has if you live in the United States, otherwise it works and feels like a flagship phone of any The brand has a fingerprint reader under the screen and a facial scanner and it works super well and fast, both do not have Wi-Fi calls

Pros

Amoled display
Fingerprint sensor on screen
Good and strong sound
Good cameras

Cons

Wi-Fi calls
VOlte
Doesn't have all the bands in the US

View original opinion

Screen9.2
Performance9.3
Camera8.7
Connectivity9.3
Battery9.0

View answers

hectorarroyo235

Realme XT

Global · 8GB · 128GB

7 months ago

Auto

Very good super fast

In generating I live in the US so this mobile is not made for this market yet in the basics it works super well it is a mobile with powerful hardware and its super good screen has 8 GB of ram 128 GB storage is super fast can handle all the most demanding apps super well the super fast ufff charge I have no complaints about this phone that yes there are no calls over wifi I don't know why and neither in the usa take lte I have tried it with Tmobile, metropcs and none take 4g lte

Pros

Super fast charging
Amoled display
Screen fingerprint sensor
8gb ram

Cons

Many 4g lte bands are missing in the us
No wi fi calls
No 5 g

View original opinion

Screen9.5
Performance9.0
Camera7.5
Connectivity8.6
Battery9.0

View answers

kostyapodoksenov7

Realme XT

Global · 8GB · 128GB

8 months ago
This service may contain translations powered by Google. Google disclaims all warranties related to the translations, express or implied, including any warranties of accuracy, reliability, and any implied warranties of merchantability, fitness for a particular purpose and noninfringement.