Log in
Log in
Add devices to your profile, rate and comment on your smartphones...
Privacy
Country, language & currency
Interface language
Opinions from the

Ulefone Mix

Share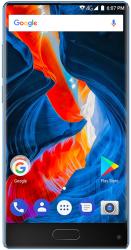 5.5"HD77% useful16:9

MT6750 Octa-Core 4 GB RAM 64 GB

Android 7.0 Nougat Android 7.0 Nougat
User score
Overall satisfaction
28 opinions
Screen7.6
Performance6.9
Camera6.6
Connectivity7.6
Battery6.0
Want to comment on the Ulefone Mix?
It'll only take a minute, you'll help people decide.
Design & Materials
Is it a drop-resistant and scratch-resistant smartphone?
28 opinions
Do you think it's a nice phone?
28 opinions
Is it comfortable?
28 opinions
Can you see it well in the sunlight?
28 opinions
Performance & Hardware
Does it have good sound?
28 opinions
Does it work smoothly in everyday use?
28 opinions
What's your experience been with demanding games?
28 opinions
Camera
Quality of daytime photos
28 opinions
Quality of nighttime photos
28 opinions
Quality of selfies
28 opinions
Does it have a powerful flash?
28 opinions
Connectivity
Does it have good coverage for calls?
28 opinions
Quality of the GPS
28 opinions
And the WiFi?
28 opinions
Battery
How long does the battery last?
11%

Less than half day

36%

Less than a day

29%

One day

25%

More than one day

0%

Two days or more
28 opinions
Software
Did it come with preinstalled applications?
36%

It comes with a clean operating system

54%

It has preinstalled apps but they don't bother me

11%

It has preinstalled apps that I can't uninstall
28 opinions
Do you regularly receive updates?
36%

Never

18%

Once a year

36%

Every six months

9%

Every two months or less
28 opinions
View more
User reviews
User Reviews
joenodden

A brick.

Try updating it and good luck with the high chance of it getting bricked. Nothing will save it when that happens. It won't turn on at all. Not even to fix it with a PC. My guess for the reason this happened was because updating the OS causes a lot of heat to be generated, heat that the parts (Ulefone buys that don't properly pass inspection) simply won't be able to handle.

If you're going to buy from a Chinese brand, make sure you know which ones are trustworthy. Ulefone is not one of them. If you want reliable, go for Xiaomi, Huawei, OnePlus, or any other good Chinese brands.

Positives

The top and side bezels, I suppose.
The clean OS

Negatives

Sub par performance
Camera is on par with $20 phone cameras.
The obvious bricking problem

Screen4.0
Performance2.3
Camera4.2
Connectivity6.3
Battery7.0

View answers

johnterry

The smartphone is good enough for everyday use

I really like the smartphone as I have used it for a while. The hardware is not too bad but sadly it has fake duel camera and the front camera is not good as it died in a year and it is not clear when taking images using the front camera. The speaker is ok but overtime, one of the duel speaker died. The phone is not scratch resistant but it is drop resistant. It is a good enough smartphone for everyday use. Overall, it is a good phone for someone who just needs the basic specs in a smartphone.

Positives

Loud Sound
Drop Resistant
Huge Battery
Good Images Can Be Taken Using The Back Camera

Negatives

Fake Duel Camera
Not Scratch Resistant
Front Camera Died Over Time
Duel Speaker Not Working Over Time

Screen7.2
Performance5.6
Camera6.2
Connectivity6.6
Battery5.0

View answers

steve.pollari

Very comfortable, light and well-built! A very affordable device with a good camera!

Very good screen body ratio! Beatiful design everything i need in a very good way! Very fast accurate fingerprint reader.

Positives

Screen
Camera
Design
Price
Performance
Stock Rom

Negatives

Speakers not loud
Gps
Maybe battery could last longer

Screen9.8
Performance7.0
Camera8.8
Connectivity7.0
Battery7.0

View answers

surfoman

Defective flickering screen. Stops regularly !

In comparisons you give it a rating of 9.5 out of 10. This wrong. The phone;s specifications are good but the real phone is bad. The screen is flickering. It often stops and gets stack to a ULEFONE screen.

Screen4.0
Performance2.0
Camera2.3
Connectivity7.3
Battery7.0

View answers

nikosstoitsis

A blue beauty

A beautiful phone with sturdy grip ,bezel-less , imoressive design. A good choice for its money only if the video analysis were higher but its something that doesnt bother that much.

Positives

Design
Selfie camera
Battery
Price/value

Negatives

720x1280px
Little thick for its size

Screen9.0
Performance9.3
Camera9.5
Connectivity9.7
Battery9.0

View answers

azimakbar77

Good for the intended use.

Specifically bought this Ulefone mix as a back up phone. Mostly use it for Spotify, YouTube, Web browsing, FB. The most surprising feature is actually the screen. Extremely bright screen, with good contrast and colours. HD resolution is all I need. Even FHD screen felt over kill on 5.5 inch screen. 54gb usable built in memory is a bonus.
Never, ever buy this for its camera.
The positve ; one of the most good looking phone that I ever have.
Button on left side, perfect for left hander like me. Maybe the designer is a left hander to

Positives

Loud volume on earphone and Bluetooth headset
Excellent HD screen.
Fast front finger print sensor
Acceptable battery life for 3300mAh
Excellent Bluetooth range, stability
Light weight for 5.5" Screen

Negatives

Speaker volume just adequate
Worst camera ever especially front
Fake bokeh and 2nd back camera.

Screen8.3
Performance8.3
Camera4.5
Connectivity9.7
Battery7.0

View answers

laoria

Auto

For the price responsiveness of the phone and functional on everything.

I have this smartphone for one and a half and everything still works very well, its main fault the battery that runs out in half a day if youtube etccc games ...... Its second flaw when a call is very low to listening even to the maximum I have to install a small software mediatek on playstore that can enhance the different sounds of the speakers in the hardware menu.To open menu engineer on keyboard * # * # 3646633 # * # * otherwise it fell many times with its original shell no broken screen or cracked.To finish the original charger burned and yes I opened on the circuit a component was black it must be for that we find the complete circuit of the charger on the internet to replace. So beware of the original charger me it did not cut the load and overheating.

Positives

design
responsiveness of the phone
64g memory capacity
No overlay

Negatives

listening in conversation too low the sound
battery a half day
overheat charger i wrote to ulefone no re

View original opinion

Screen9.0
Performance7.6
Camera7.7
Connectivity7.6
Battery5.0

View answers

albertoextremadura12

Auto

A MOVILACO HIPER CHEAP IS THE BEST THING WE WILL BUY IT Q DO NOT REPENT

DESIGN COMODISIMOCAMARA LIKE THAT OF A MOBILE DE800 EUROS BATTERY OVERLOOK AS THE Q STORAGE CAPACITY IS VERY GOOD THE READER OF FOOTPRINTS AND IS VERY QUICK IN DOWNLOADS WE GO AT THAT PRICE THIS TOO UNDER INCREDIBLE

Negatives

REFRIGERATOR IN SOME VERY DEMANDING GAMES IT WARMS A LITTLE BIT

View original opinion

Screen8.0
Performance9.7
Camera7.5
Connectivity8.3
Battery9.0

View answers

Jesus.

Auto

Fast failure and the battery does not last 7 hours

Light and for sure first fall and I already have the screen cracked, the battery lasts very little, the photos are not bad, the selfie camera no longer works for me. When playing demanding games for the phone, it gets a lot stuck and I skip the application does not respond and closes. A few days after I had already turned him on and I did not recognize the touch of the screen .. My personal experience is that it is not worth the purchase at all .. I have thrown 100 euros in the trash. The anchor of the magazine has a very specific position.

Positives

The fingerprint reader
Capacity, 64 GB

Negatives

Battery
The selfie camera
The screen had to be more resistant
Much better performance on paper than in person

View original opinion

Screen6.0
Performance4.0
Camera5.8
Connectivity6.3
Battery0.0

View answers
This service may contain translations powered by Google. Google disclaims all warranties related to the translations, express or implied, including any warranties of accuracy, reliability, and any implied warranties of merchantability, fitness for a particular purpose and noninfringement.