Log in
Log in
Add devices to your profile, rate and comment on your smartphones...
Privacy
Country, language & currency
Interface language
Opinions from the

UMIDIGI F2

Share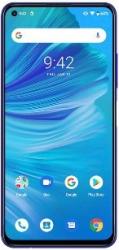 Summary
6.53"FHD+82% useful19.5:9

Helio P70 Octa-Core 6 GB RAM 128 GB

Android 10 Q Android 10
User score
Overall satisfaction
29 opinions
Screen8.0
Performance8.1
Camera7.6
Connectivity8.2
Battery8.7
Want to comment on the UMIDIGI F2?
It'll only take a minute, you'll help people decide.
Design & Materials
Is it a drop-resistant and scratch-resistant smartphone?
29 opinions
Do you think it's a nice phone?
29 opinions
Is it comfortable?
29 opinions
Can you see it well in the sunlight?
29 opinions
Performance & Hardware
Does it have good sound?
29 opinions
Does it work smoothly in everyday use?
29 opinions
What's your experience been with demanding games?
29 opinions
Camera
Quality of daytime photos
29 opinions
Quality of nighttime photos
29 opinions
Quality of selfies
29 opinions
Does it have a powerful flash?
29 opinions
Connectivity
Does it have good coverage for calls?
29 opinions
Quality of the GPS
29 opinions
And the WiFi?
29 opinions
Battery
How long does the battery last?
0%

Less than half day

3%

Less than a day

21%

One day

48%

More than one day

28%

Two days or more
29 opinions
Software
Did it come with preinstalled applications?
61%

It comes with a clean operating system

36%

It has preinstalled apps but they don't bother me

4%

It has preinstalled apps that I can't uninstall
29 opinions
Do you regularly receive updates?
12%

Never

16%

Once a year

32%

Every six months

40%

Every two months or less
29 opinions
View more
User reviews
User Reviews
nemo.stoycho

UMIDIGI F2

International · 6GB · 128GB

22 days ago

The best phone I ever had!

Excellent phone after a year of use. Especially in price / quality compared to the Samsung A50, my wife's phone, which is a complete disappointment. I will buy UMIDIGI again.

Pros

- High quality overall
- Clean Android 10
- Excellent sound
- Reception

Cons

- Slippery
- No Android 11 update yet

Screen9.0
Performance9.6
Camera8.7
Connectivity10
Battery10

View answers

colpee

UMIDIGI F2

International · 6GB · 128GB

1 month ago

Good potential but plagued with problems & NO customer Support!

Ordered from Umidigi via their Official Store on Aliexpress in their early release sales - After lots of delays, it arrived after around 3 months!

Basically, I've lost all faith with this company, as it's clear they are selling sub-standard products, which ironically have huge potential, if they worked and were reliable! The problems experienced since owning it have got worse, as follows...

Fingerprint reader stopped working, shortly after upgrading to Android 10 - Not worked since

Mic stopped working completely, even after system reset, but started working shortly thereafter!

Cannot hear or be heard on most VOIP calls, like Whatsapp

Intermittent mobile data - Constantly cycles between 3G, 4G, with good strength showing and then suddenly no signal at all - When not moving at all and never stabilises

Recently started to freeze while unlocking phone, so have to restart to resolve

Been given the runaround - You have been warned, avoid at all costs!

Cons

Faulty with no customer support

Screen5.0
Performance3.5
Camera6.0
Connectivity4.3
Battery9.0

View answers

jpouria65

UMIDIGI F2

International · 6GB · 128GB

3 months ago

Very impressive especially at this price.

Very good $200 phone. One of the best at this price. Great USA LTE coverage. Only one flaw, the terrible fingerprint reader. Horrible placement. I'm not sure why companies ruin really good phones with awkward placement of FPR. Just put in in the back where it belongs. Not on the side. Not on the display. Now I have to rely on face unlock which doesn't work when I'm wearing a mask. So please, for the love of God, put the FPR in the one spot it should be, the back.

Pros

Display
Battery
OS clean
Headphone Jack
Audio loudness
Camera is decent

Screen9.0
Performance8.3
Camera5.2
Connectivity9.0
Battery9.0

View answers

estranged1968

UMIDIGI F2

International · 6GB · 128GB

6 months ago

Love this phone and came from a Umidigi Power

The reception on this phone I find is outstanding using it on the Telus Network I am able to get reception without an issue in the hospital and on the elevator no matter which floor I'm on. I do find it a bit heavy and a bit bulky if you've got smaller hands.

Pros

Reception
Battery Life
Solid Phone

Cons

Bit Thicker
Bulky
Scrolling sometimes shutters

Screen7.2
Performance6.6
Camera7.0
Connectivity8.0
Battery9.0

View answers

photocampic

UMIDIGI F2

International · 6GB · 128GB

6 months ago

If it were Apple or Samsung it would cost almost 1k dollars, I even drove over it by accident and no problems to date.

Solid phone! Will run any game just fine, Pubg, Roblox and all others. Only lags if you try to run highest or HD graphics in game, but that's to be expected. Fastest charging and longest battery life I've ever seen. If I don't play games it lasts 2+ days. The super thin rubber case it came with is all I've kept on it, works fine. Screen protector installed at factory perfectly aligned with no air bubbles. Phone has one speaker when playing media so if you need to hear in stereo you will need headphones or aux / bluetooth to a stereo.

Screen10
Performance9.6
Camera10
Connectivity10
Battery9.0

View answers

tim.mikhail

UMIDIGI F2

International · 6GB · 128GB

7 months ago

Dreadful

The Umidigi F2 is by far the worst Android phone I've ever had. Endless problems, battery is poor considering its size, gets incredibly hot when charging. Sound issues in videos, camera if you can call it that is just horrendous, pixelating at every opportunity when in video mode. Screen freezes, in call and recording speaker stops working. Won't ever be buying this type of junk again.

Screen2.2
Performance2.0
Camera1.2
Connectivity5.6
Battery7.0

View answers

mattponteri

UMIDIGI F2

International · 6GB · 128GB

8 months ago

Best phone out there at this price.

Wanting a 6gb ram phone, finding one currently available in U.S. is an expensive request. After researching Chinese phones for months, narrowed it down to Umigidi, a brand I never heard of. Now, I understand why Apple and Samsung spend millions doing their best to keep these out of our market. One of my biggest concerns was being able to connect with AT&T. I'm hardly a phone tech junkie, and really had to understand about the bands required. Reading reviews were all over the place about this. I have Red Pocket mobile with AT&T service, and it's excellent. The cameras are like nothing Ive ever had before. Excellent in daylight, and, without question, just as good at night. I live in the New Mexico mountains, far from any city light. Night gets very dark here if no moonlight. Last week, while out looking at the Neowise comet, I took pics of 5 planets and the comet with this phone. I've never been able to do that before with a phone. I'm out of allotted space, can't recommend this enough

Pros

Price
Cameras
Size
Excellent housing
Multible tasks at once no issue
Excellent speed

Cons

Honestly, i have one negative, and it's not with any guts or performance. the back of the phone is beautiful, but it's hard to hold, it's so slippery. I have to leave the included rubber protector on, or it literally slides out of my hand. But, it is the

Screen9.0
Performance10
Camera10
Connectivity10
Battery10

View answers

daguiarbc

UMIDIGI F2

International · 6GB · 128GB

9 months ago

Great value, full of capabilities

The phone is sturdy and has an ample and bright screen, lots of internal storage, micro sd card support and 3.5mm jack. Cameras are very good in bright light and good enough at night. Battery last almost two days and charging is quick. Performance is very good for the price and overall it is a very good phone.

Pros

Gorgeous screen
Lots of internal storage and micro SD support
Global band support
Clean and fast stock android
Great daylight photos
Long lasting battery

Cons

A bit heavy
No EIS on main camera
Macro cam has no autofocus

Screen7.7
Performance9.0
Camera8.5
Connectivity7.3
Battery10

View answers

daguiarmx

UMIDIGI F2

International · 6GB · 128GB

1 year ago

It has been a pleasant experience

I like the phone, the camera is really good, even during nighttime. Screen is very nice, visible even during bright days. Performance is very dependable. Battery life is excellent
almost two days of medium to heavy usage. Dedicatedd Micro Sd slot, 3.5mm jack, dual sim, 128gb rom ufs 2.1, global band support, clean and stock android 10. Really for less than $200 USD there is not more I can ask for.

Pros

Big beautiful screen
Dependable camera day and night
Reliable performance and lots of Ram/Rom
3.5mm jack, dedicates Micro Sd, dual sim
Clean stock Android 10
Global band support

Cons

Big battery means bulky and heavy
Not that easy to use with one hand
Side fingerprint takes some time to get use to

Screen7.7
Performance8.3
Camera8.2
Connectivity9.0
Battery10

View answers
This service may contain translations powered by Google. Google disclaims all warranties related to the translations, express or implied, including any warranties of accuracy, reliability, and any implied warranties of merchantability, fitness for a particular purpose and noninfringement.