Opinions from the

UMIDIGI Power 3

Share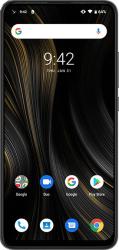 6.53"FHD+83% useful19.5:9

Helio P60 Octa-Core 4 GB RAM 64 GB

Android 10 Q Android 10
User score
Overall satisfaction
29 opinions
Screen8.2
Performance7.2
Camera7.9
Connectivity8.1
Battery9.4
Want to comment on the UMIDIGI Power 3?
It'll only take a minute, you'll help people decide.
Design & Materials
Do you think it's a nice phone?
29 opinions
Is it comfortable?
29 opinions
Is it a drop-resistant and scratch-resistant smartphone?
29 opinions
Can you see it well in the sunlight?
29 opinions
Performance & Hardware
Does it have good sound?
29 opinions
Does it work smoothly in everyday use?
29 opinions
What's your experience been with demanding games?
29 opinions
Camera
Quality of daytime photos
29 opinions
Quality of nighttime photos
29 opinions
Quality of selfies
29 opinions
Does it have a powerful flash?
29 opinions
Connectivity
Does it have good coverage for calls?
29 opinions
Quality of the GPS
29 opinions
And the WiFi?
29 opinions
Battery
How long does the battery last?
0%

Less than half day

0%

Less than a day

14%

One day

17%

More than one day

69%

Two days or more
29 opinions
Software
Did it come with preinstalled applications?
46%

It comes with a clean operating system

54%

It has preinstalled apps but they don't bother me

0%

It has preinstalled apps that I can't uninstall
29 opinions
Do you regularly receive updates?
0%

Never

16%

Once a year

63%

Every six months

21%

Every two months or less
29 opinions
View more
User reviews
User Reviews
Zizo07

UMIDIGI Power 3

4GB · 64GB

Excellent for the price

Screen is sometimes unresponsive for one second, maybe the touch boost is slow.
Occasional horizontal lines when playing videos, but not in full screen videos maybe?
Sound is ok but lacking bass.
Strongest points of the phone are 10/10 battery (16-17h screen on time) and 10/10 OS stock Android.
Comes with preapplied screen protector and case. Overall its well worth its price.

Screen10
Performance8.3
Camera7.2
Connectivity8.3
Battery10

View answers

hiphone2000

UMIDIGI Power 3

4GB · 64GB

Muito fraco

Comprei este smartphone na expectativa de que iria adquirir um bom aparelho, mas a lindeza não é tudo. Com a ultima atualização as fotos ficaram muito fracas, não reconhece o modo de cena. A grande angular fica distorcida seja de dia ou de noite. E de noite é melhor não usar mesmo. A bateria não a grande bateria que dizem ter. O vido, enfim não o usem porque estabilização é mentira.

Negatives

camera
bateria
software
som
video

Screen6.0
Performance5.3
Camera5.2
Connectivity5.3
Battery9.0

View answers

brentxtierney

UMIDIGI Power 3

4GB · 64GB

Was excited to get this phone. excitement lasted 1 week then the issue started.

speaker in the headset quit working after 1 week. fought with Ali express to get it warrantied, but they were useless and refused to do anything.
Ali express warranty and customer service are garbage. just like this phone.
found multiple people online with exact same problem, so its a common issue.

Screen0.0
Performance0.0
Battery7.0

View answers

thegraves82

UMIDIGI Power 3

4GB · 64GB

Great phone for the price.

Umidigi is a great brand that will come in time to be known as a worthy contender within the "Shenzhen six". It is the best out of all those. It can do what most $1000 can do plus lasts all day and then some. Takes a little longer to charge even with fast charge but that's ok.

Positives

Tough screen
Tough shell
Big battery
Quality feel
Fast as any phone
Cheap, dirt cheap

Negatives

Very heavy
Camera bump plate is offset
Not enough case makers out there
Back fingerprint scanner is not real button

Screen8.2
Performance9.0
Camera9.0
Connectivity10
Battery9.0

View answers

q0disk

UMIDIGI Power 3

4GB · 64GB

The phone is great = best value for your money

The phone is great = best value for your money.
Good specs, good quality, good camera, vanilla android and great battery. Plus the phone is really global with a lot of frequencies. A minor problem is the weight but for me is OK. Thank you UMITIGI for the good work.


Screen10
Performance9.0
Camera9.2
Connectivity10
Battery10

View answers

dracken64

UMIDIGI Power 3

4GB · 64GB

I had high hopes for this phone, but poor coverage lets it down - disappointing

Never had coverage problems with any of my past UMIDIGI phones, was looking forward to the Power 3 due to new camera's and large battery, soon became very disappointed as signal coverage is very poor, have had to revert to my old Z2 and have wasted money on the Power 3 that just sits in a draw - will not buy UMIDIGI again

Screen6.7
Performance5.0
Camera7.5
Connectivity5.0
Battery10

View answers

jonathanbacon44

UMIDIGI Power 3

4GB · 64GB

This phone is great if you are looking for something that isn't very expensive, but has great hardware.

This phone is really impressive for the price. I am super impressed with the battery life. Often I don't go below 50% after a moderate day of use. The compass doesn't work great, but still works good enough for normal navigation. Overall I am glad I purchased this phone

Positives

Camera
Battery
Screen to body ratio
Connection to towers
Fingerprint sensor

Negatives

Compass
Very rare "skipping" when using Bluetooth
Haptic feedback feels cheap

Screen8.0
Performance8.5
Camera8.7
Connectivity7.6
Battery9.0

View answers

chris.jordan329

UMIDIGI Power 3

4GB · 64GB

Good phone for the price

It does have a problem with the sound cutting out but this can be remided as in a previous comment.

The volume is not that loud but again can be enhanced with a volume booster.

I use Volume Booster GOODEV from Play Store which can be adjusted to give it as much oomph as you need.

Positives

Big Screen
Android 10
Fast processor
No lag noticeable on games

Screen8.0
Performance3.5
Camera7.0
Connectivity7.0
Battery7.0

View answers

tofanger

UMIDIGI Power 3

4GB · 64GB

Beautifull smartphone my video here : https://youtu.be/9LOOkSrqk1c

my video here : https://youtu.be/9LOOkSrqk1c

Having already had several Umidigi smartphones (The Umidigi S2 Pro, The Umidigi Z1 Pro, The Umidigi S .....) I have often been very satisfied with the brand.

Once again, Umidigi brings us a 4G smartphone at a tight price taking the current codes of what we find on much more expensive devices.

Level design, this Umidigi Power3 smartphone is very well finished, it gives a good impression when taken in hand.

The screen of this 4G power 3 smartphone is 6.53 inches with the punch hole (screen pierced for the 16M pixel camera).
The display quality is very good with good color management, brightness and high contrast.

Very complete in terms of frequencies, this Umidigi Power 3 is of course 2G, 3G and also 4G unlocked for all operators.
Level 4G, it has all the frequencies useful for France. No problem with use with the operator Free Mobile.

Android is under the Android 10 stock version.
It's clean, stable, nothing to report.

Screen9.7
Performance8.3
Camera8.5
Connectivity9.3
Battery10

View answers
This service may contain translations powered by Google. Google disclaims all warranties related to the translations, express or implied, including any warranties of accuracy, reliability, and any implied warranties of merchantability, fitness for a particular purpose and noninfringement.