Confrontare i prezzi dei tablet TCL
Ti presentiamo una lista di cellulari a marchio TCL con i migliori prezzi in un ampio catalogo di negozi presenti sul territorio nazionale e all'estero. Quì potrai scegliere il negozio più adatto per acquistare il tuo telefono a marchio TCL, poiché verrà visualizzato il prezzo di ciascun telefono nei negozi più economici al mondo.
Tutti i telefoni TCL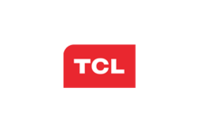 Tablet da TCL
Ultimi lanci di prodotti TCL
Tutti i tablet TCL per anno
Informazioni su TCL
Founded in 1981, TCL is one of the largest consumer electronics enterprises in China with a global presence. TCL Corporation has three listed companies: TCL Corporation (SZ.000100), TCL Multimedia (HK.1070) and TCL Communication (HK.2618). Currently, TCL Corporation has set up four business units - TCL Multimedia Holdings, TCL Communication Holdings, China Star Optoelectronics Technology and TCL Home Appliances Group, as well as six business groups - System Technology Unit, Techne Group, Emerging Business Group, Group investment highly Information Industry and Real Estate Group.
After more than 30 years TCL has become a leader in electronic information industry of China. In 1999, TCL began forging its way into the global market. After years of promoting their brands in emerging markets and partnership with well established in European and American markets brands, TCL is the pioneer in promoting Chinese companies seeking recognition both nationally and internationally.
With the philosophy of independent innovation of TCL, the company has many outstanding achievements and many "firsts" in China: the first wireless landline phone, the first color television 28 inches, the first mobile phone diamond inlaid , the first Chinese-made dual-core processor laptop and other innovative products.
TCL employs more than 60,000 people and has more than 40 sales offices around the world, selling products under the umbrella including own TCL TCL televisions and mobile phones, and TVs Thomson and Alcatel mobile phones. In 2012, TCL Corporation achieved global sales of 60.834 billion yuan, with a turnover of 10.86 million LCD TVs and phones worldwide 43.61million.
TCL Corporation has established R & D centers and more than ten R & D branches in China, USA, France and Singapore and owns 20 manufacturing plants around the world, in China, Poland, Mexico, Thailand and Vietnam.
In 2012, the brand value of TCL had exceeded RMB 58.326billion, while maintaining the No. 1 TV brand positioning in China today.
TCL's vision is to build the most creative Chinese brand in ten years. TCL aims to implement the "three capacities, a system" concept, which represents a combination of three capabilities including design, quality and marketing system and consumer insight.
Looking to the future, TCL has developed two strategic development goals: first, building a respected global leader and second, to offer customers only the most innovative and creative products.