Best Centric smartphones 2023: compare and buy at the best price on Kimovil
We present a list of Centric smartphones with the best prices on a wide range of domestic and foreign stores. Here you can choose which is the best store to buy your Centric smartphone which will show the price of each mobile in the cheaper stores worldwide.
All Centric smartphones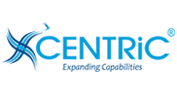 Smartphones by Centric
Latest Centric product launches
All Centric smartphones by year
About Centric
Priyanka Communications India Private Limited (PCIPL) is the holding company that operates with three brand names viz. Priyanka Telecom, CENTRiC and FRND. The first being brand name for distribution business, the other two are smartphones and feature phones respectively. The architects behind the company's march to excellence -- since its inception in 1995 -- are Mr. Mahesh Chandra Agrawal, who has a 45-year experience in infrastructure development and distribution; and Mr. Manish Agrawal, an engineering graduate with two decades of experience. Together, they cherish the dream of leveraging CENTRiC to dizzying heights with their combined expertise and professional calling.
Evincing a keen interest in the growing Business to Consumer market needs, the holding company believes in an unflinching commitment to constant value-adds. It is the result of company's relentless pursuits by its 500-plus employees, over 250 distributors and 20,000 plus strong retailer network that it has been able to cater to a burgeoning clientele and win their trust ever since they made their historic entry. PCIPL has its offices in India, China and Hong Kong. It operates under 3 business verticals viz., Retail, Telecom and Information Technology.