Best POCO smartphones 2023: compare and buy at the best price on Kimovil
We present a list of POCO smartphones with the best prices on a wide range of domestic and foreign stores. Here you can choose which is the best store to buy your POCO smartphone which will show the price of each mobile in the cheaper stores worldwide.
All POCO smartphones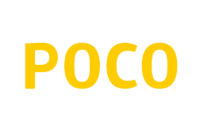 Find your ideal POCO cell phone
Smartphones by POCO
Upcoming releases and rumours from POCO
Latest POCO product launches
All POCO smartphones by year
POCO phones user reviews
Excelente phone for it's price

U bought this phone almost a year ago and it's been great I haven't have problems with it it comes with great battery and great performance, it has a not very great camera at night but it's pretty good at daylight, and the brightness of the screen could be better but is fair

Performance
Great battery
Speed

Low screen brightness
Camera

Screen

6.7

Performance

7.3

Camera

5.7

Connectivity

7.6

Battery

9.0

View answers

Bought as a used one but still worth it so much

Good design : Wide enough screen, Double/Stereo Speakers, Confortable in hands
Price : I bought this from first Buyer (He bought it from an official store) and with the price of 200$ (This is the 8/256 storage mind you) It's so freaking worth it.
Battery: As of now it has 84-85 % BH and still able to stay alive for more than a day of daily usage. (5% for 30 minutes If using it to game : Modern Warships, Mobile Legends, for game like FC Mobile it's only 3/4% instead)

Strong enough SOC to play mid to high game
Long n big 4,200 BH (Has been 2 yrs so it's a used
Good Flash for Camera n Flashlight
Drop Resistance, Wide Screen
NFC, 5G
Double / Stereo Speakers for watching

Not Loud enough Speakers
No Jack for headset
Not strong to battle for Wifi signal Supremacy
Lose to Sunlight too (IPS screen bruh)

Screen

9.5

Performance

10

Camera

9.2

Connectivity

9.0

Battery

9.0

View answers

Very good Smartphone for Gaming.

The design is very simple, but I'm comfortable with it. Battery, umm... I bought this a few months ago, the battery is getting more and more wasteful day by day but that's not the case. Power

Performance
Camera
Design
Battery
Quality

Screen

8.7

Performance

10

Camera

7.5

Connectivity

10

Battery

5.0

View answers

It's good for social media but not really for gaming.

Ram and storage very good, camera really good in daytime but I'm gaming the phone has some annoying frame drop, for example I play Fortnite on 30 to 16 fps and 60 to 45 fps in call of duty mobile on medium graphics with filters.

Screen

6.2

Performance

5.3

Camera

6.0

Connectivity

8.0

Battery

5.0

View answers

It's a fast phone that was worth it for its price but it doesn't feel premium

speed
ir blaster
3.5mm jack port
some nice features from miui

miui is slowing it down
no updates after miui 13
black plastic around camera peeled off
a little bulky
kinda ugly

Screen

7.5

Performance

7.6

Camera

6.0

Connectivity

7.0

Battery

7.0

View answers

Nice phone for it's price

Stereo speakers
Stereo speakers
Stereo speakers
5G
5G
90 HZ display
90 HZ display
5G
Water resistant IP 46
Water resistant IP 46
90 HZ display
NFC
NFC
Water resistant IP 46
Battery
Battery
NFC
Battery

Night photos/ videos
Night photos/ videos
Night photos/ videos

Screen

8.0

Performance

7.3

Camera

6.0

Connectivity

8.6

Battery

9.0

View answers
About POCO
In August 2018, Xiaomi launched the POCO brand as a sub-brand of Xiaomi. Its first device, was the famous Pocophone F1, a device with upper mid-range features and a very competitive price, which became one of the best-selling devices of the end of the year and 2019. As early as 2020, Poco became an independent brand in India. It has subsequently been launching rebranded devices from Xiaomi's Redmi under its own name, mainly in the Indian market.