Best POCO smartphones 2022: compare and buy at the best price on Kimovil
We present a list of POCO smartphones with the best prices on a wide range of domestic and foreign stores. Here you can choose which is the best store to buy your POCO smartphone which will show the price of each mobile in the cheaper stores worldwide.
All POCO smartphones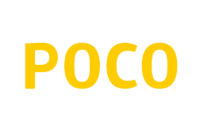 Smartphones by POCO
Latest POCO product launches
All POCO smartphones by year
POCO phones user reviews
kayadibicuneyd

POCO F3

Global · 6GB · 128GB

vanbayu11

POCO F3

Global · 6GB · 128GB

goku.saiyangod50

POCO X3 Pro

Global · 8GB · 256GB

A nice performance for the price,

The bed thing is the performance for a mid range smartphone, and the camera is very good at day but below average at night, the Display type is LCD but its true elegant, The phone is also heavy (215 grams)

Superb performance for low price
Good day time photos
Great sound
Decent battery with normal use

HEAVY
Below average image quality at night
Weak battery duration when playing heavy games
Warm quickly when using emulators

Screen

8.0

Performance

9.6

Camera

7.7

Connectivity

7.6

Battery

7.0

View answers

sac7

POCO M4 Pro 4G

Global · 6GB · 128GB

Worth the price.

I got this phone as a replacement for Poco F1 since it was damaged. I knew that this was kind of a downgrade from Poco F1. For a lower price, I was also considering Redmi Note 10T 5G available as well.
Sacrificed 5G for AMOLED, stereo speakers, fast charging, IP53 and better cameras.
But I am not at all disappointed. The performance is similar to the Poco F1 in day to day use. I don't play games and I guess this phone is not meant for hardcore gaming.
The camera is decent and daylight photos are really nice. Night time photos are noisy and lacks detail.
Front camera is unbelievably good for the price. I read in the gsmarena review that the front cam is Sony IMX471. If so, it is the same sensor from several OnePlus 7/8/9 phones. The rear main cam is OmniVIsion OV64b40, the same sensor used in OnePlus Nord CE 5G.

Battery backup is really good and I rarely charge the phone. The fast charging is also solid.
Cons.
After a week of usage, here are some negatives I felt.
The speaker is not so loud and we have to keep it in full to get decent sound.
There is some software bug that causes the screen to blink at times in grey backgrounds.
The linear haptic feedback engine doesn't work in most apps after an update.
No always on display. Only shown for few seconds.
No inbuilt 60 FPS recording, although it can be done with other apps.
I hope some of these will also be fixed in future updates.
I am waiting for a stable Lineage/ Pixel Experience ROM to show up!

front cam, battery, fast charging, AMOLED

speakers, software bugs, haptic feedback

Screen

10

Performance

8.0

Camera

9.2

Connectivity

9.3

Battery

9.0

View answers

raevskiy1109

POCO F2 Pro

Global · 6GB · 128GB

Даже в 2021году даст покурить многим флагманам!

Отличный аппарат,три месяца назад ,я не мог найти ему реального соперника-конкурента по соотношению цена- технические характеристики и главное абсолютно чистый экран,без глазков,пузырьков,бровей и ноздрей) думаю до конца 2021,а то и весны 2022 г ,будет лучшим ! Сейчас выйдет ф3 ,без 3.5 мини Джека,с дыркой в экране - ну и со своими плюсами ,хотя я бы не поменялся!

Экран без камер
Мощный проц
Хорошая автономность
Достойное фото-видео
Стабилизация на 4к

Screen

9.5

Performance

10

Camera

10

Connectivity

10

Battery

7.0

View answers

raevskiy1109

POCO F3

Global · 6GB · 128GB

Отличное устройство за свой прайс!

Обычно я меняю смартфон каждый год,с выходом более новой и технологичной модели ,но в этом году (после покупки PocoF3 8\256gb) что-то пошло не так. Дело в том,что на данный момент я с женой в активном выборе смартфона ,главные характеристики которого должны быть такими: топовый чипсет(800-я серия) отличная производительность,работа с большим количеством тяжёлых приложений ,хорошая автономность,крепкий качественный корпус не подверженый быстрому разрушению при падении (маленькие дети) нормальная камера и главное умеренная демократичная цена. Прошлый аппарат был у нас PocoF 2pro на 865 драконе а Сейчас нет устройств с подобными параметрами,чтоб поменять PocoF3 .

Screen

10

Performance

10

Camera

9.7

Connectivity

10

Battery

9.0

View answers

mgerike1

POCO F3

Global · 6GB · 128GB
Find your ideal POCO cell phone
POCO phones by connectivity
About POCO
In August 2018, Xiaomi launched the POCO brand as a sub-brand of Xiaomi. Its first device, was the famous Pocophone F1, a device with upper mid-range features and a very competitive price, which became one of the best-selling devices of the end of the year and 2019. As early as 2020, Poco became an independent brand in India. It has subsequently been launching rebranded devices from Xiaomi's Redmi under its own name, mainly in the Indian market.