Compare prices for Realme smartphones
We present a list of Realme smartphones with the best prices on a wide range of domestic and foreign stores. Here you can choose which is the best store to buy your Realme smartphone which will show the price of each mobile in the cheaper stores worldwide.
All Realme smartphones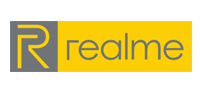 Smartphones by Realme
Upcoming releases and rumours from Realme
Latest Realme product launches
All Realme smartphones by year
Realme phones user reviews
crazyenfie

Realme 8 Pro

Global · 6GB · 128GB

I had to sell it

The worst phone I had. Camera was terrible, it was OVERSHARPENING photos, they were very unnatural with artificial colours. I had to charge this phone twice a day. Never again for Realme. I was so disappointed with this phone.

Screen

3.7

Performance

5.0

Camera

1.5

Connectivity

7.0

Battery

5.0

View answers

putra

Realme GT Neo Flash

China · 12GB · 256GB

history.2093

Realme 7 Pro

Global · 8GB · 128GB

vinoth.txzero

Realme 8

Global · 6GB · 128GB

EXCELLENT

Overall best mobile in low budget, best battery life 2 to 3 days for normal usage, good performance in gaming, best display in low budget phone, sound quality is good, I compared all mobile's , but Realme 8 is the best one, I will recommend this mobile every one should by this mobile Realme 8, Thankyou for Realme giving me a best mobile

Screen

9.5

Performance

9.3

Camera

9.5

Connectivity

10

Battery

10

View answers

josipgabelica5

Realme X50 5G

Global · 6GB · 128GB

It has a Flagship feel.

I am very happy to choose the realme X50 5G after HUAWEI P smart 2019 which slowly started to get slower and stopped, when I switched to realme X50 5G I feel like I switched to Flagship mobile.I play games without problems, liquid cooling does a great job, the camera is great, the battery can last one day and more if I do not use it often.

Screen

9.7

Performance

10

Camera

7.5

Connectivity

10

Battery

9.0

View answers

rahmad-saputra-iswi-616d59d40c6be

Realme 8 5G

Global · 8GB · 128GB

Good smartphone

Design good, I think compensation for new technology 5g is balance, ips lcd with 90hz is enough to me, although I hope build quality more than my old smartphone (Nokia 5.1 plus) but its ok
For quality camera good even though not ultrawide if good light, for night bad, but I don't care about it
Good performance for the price,

I think it's realme I know

5g technology
Good design
Good color lcd
Good battery

Slow charger
No ultrawide
Low camera in low light

Screen

6.7

Performance

6.3

Camera

5.7

Connectivity

5.6

Battery

7.0

View answers
Find your ideal Realme cell phone
Realme phones by connectivity
About Realme
Realme is a new brand of the China Oppo company that operates in India, its first terminal is Realme 1.