Best realme smartphones 2023: compare and buy at the best price on Kimovil
We present a list of realme smartphones with the best prices on a wide range of domestic and foreign stores. Here you can choose which is the best store to buy your realme smartphone which will show the price of each mobile in the cheaper stores worldwide.
All realme smartphones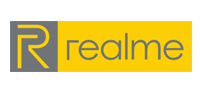 Smartphones by realme
Upcoming releases and rumours from realme
Latest realme product launches
All realme smartphones by year
realme phones user reviews
Nice phone, however...

It's been my daily driver for the past ~3 years, so I can say the following with confidence:

Pros:
The performance is great.
The UI is rather fluid and responsive. Iit can run pretty much anything without issues, except the most demanding titles, like genshin impact, or massively high rounds on bloons td games, as expected from a 300 eur phone from 3 years ago.

The screen is the best IPS pannel I've seen so far. It has a very high contrast ratio, nice colours, and everything appears sharp. The only times it's not as sharp are those times when it boosts its brightness under direct sunlight, when you'll see a bit of bluring and artifacting around text.

It came with a dark translucid case with raised corners, and that, combined with its back and sides being made out of plastics, makes it quite hardy. Just throw in a nice screen protector, and you're good to go! In the meantime, the pre-installed plastic screen will do the job.

Its rounded sides on the back make it comfortable to hold, but it's too large of a phone for me.

Cons:
Its battery life was already a bit short out of the box, but it's slowly gotten worse over the time I've had it, to the point I have to fully charge it twice a day. Too large of a screen for such an average to small size battery.

Its speakers are some of the worst I've had on a phone, besides the 2 earliest low-range samsungs I had back in like 2013. They're quiet, muddy, and you can only really make out the mids. And to solve that you'll have to splurge a bit on some wireless headphones, since it doesn't have an audio jack.

For me, someone who really likes taking photos, recording random stuff, and stockpiling industrial ammounts of memes, 128GB of non-expandable storage is starting to fall short. I'm consistently at well over 100GB used (125GB while writing this review), having to uninstall apps sometimes, and unable to play games which won't fit in the remaining 3GB or so I have left.

Performance
Screen quality
Drop resistance
Comfortable to hold

Short battery life
Poor sound quality
Low storage capacity (for me)

Screen

7.5

Performance

6.3

Camera

7.0

Connectivity

9.0

Battery

5.0

View answers

Good but not perfect

Perfect, nice storage and you know, 1tb for the price omg. Nice ram, nice everything.

After a month of using it, I must say that the only good thing of this phone it's the ultra fast charging system. Just, man, buy another phone... Not recommend it at all and at least!

No jack 3.5mm
Just in English or Chinese
Camera
Display

Screen

7.3

Performance

8.6

Camera

2.2

Connectivity

9.0

Battery

5.0

View answers

It is a reliable phone

The battery holds out long enough for a day's use, the camera's are not that great, but at least the screen can get up to 120 Hz.

Large Battery
High Refresh Screen
Ergonomic Design

Weak Flash
Bad Overall Camera Quality

Screen

7.7

Performance

7.6

Camera

3.0

Connectivity

9.0

Battery

7.0

View answers

Everything has their own weakness

Been using this for 2 days here my review

Phone run great, apart the Chinese apps which pretty annoying need to turn it off notifications or disabled by using adb can be found on google if you want to disable those apps.

For the price I paid is really worth it. I meant where you can get Snapdragon 8 Plus Gen 1, c'mon it's tsmc the best foundry in the world currently and 16GB/1TB spec for RM2k+? nowhere even xiaomi Poco f5 pro expensive than this.

now about charging omg how fast can it go. it's really fast af Bois 20%-100% took me around 10 minutes damn, currently this phone is the faster charging in the world.

About camera well I'm impressed the quality on par with oneplus 11 just without hassleblad well that's because they using same camera sensor which is Sony IMX890. but for ultrawide is meh not like I care tho never use it since LG G5 started it.

Super quick charging
Nice main camera
Nice RGB led behind
Best haptics
Cool when gaming
Best bang for buck

Some apps got into deepsleep for no reason even though already tick run in background
Body felt mid range
Chinese rom

Screen

8.7

Performance

10

Camera

9.2

Connectivity

10

Battery

9.0

View answers
Find your ideal realme cell phone
realme phones by connectivity
About realme
realme is a new brand of the China Oppo company that operates in India, its first terminal is Realme 1.