Compare prices for Geotel smartphones
We present a list of Geotel smartphones with the best prices on a wide range of domestic and foreign stores. Here you can choose which is the best store to buy your Geotel smartphone which will show the price of each mobile in the cheaper stores worldwide.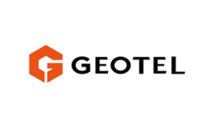 Geotel is one mobile brand located in Shenzhen, offering since 2011, their budget smartphones to more than 30 brands in North America, Africa, Asia and Europe.
Has office in Dubai, Ethiopia,Brazil and Russia. Their headquaters is in E.416 Building 4.Saige Sci-Tech.Park NO.3021,Huaqiang North Road,Futian,District,Shenzhen,Guangdong
Tel: 86-0755-83754730
Cell Phones
Smartphones by Geotel