Compare prices for KingSing smartphones
We present a list of KingSing smartphones with the best prices on a wide range of domestic and foreign stores. Here you can choose which is the best store to buy your KingSing smartphone which will show the price of each mobile in the cheaper stores worldwide.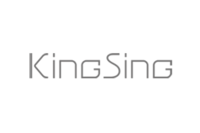 KingSing is one of the brands owned by Jingfeng corporate. Having i´s headquater in China has been sellign smartphones for more than 7 years.
Cell Phones
Smartphones by KingSing