Best Wiko smartphones 2023: compare and buy at the best price on Kimovil
We present a list of Wiko smartphones with the best prices on a wide range of domestic and foreign stores. Here you can choose which is the best store to buy your Wiko smartphone which will show the price of each mobile in the cheaper stores worldwide.
All Wiko smartphones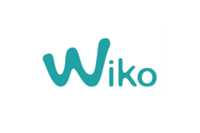 Smartphones by Wiko
Latest Wiko product launches
All Wiko smartphones by year
About Wiko
<
dl>
Head </ dt>
Marseille, France </ dd>
Website </ dt>
www.wikomobile.com </ dd>
Mobile Phones most prominent </ dt>
Wiko Highway Signs Wiko Highway 4G Wiko Lenny Wiko GOA Wiko Getaway Wiko Rainbow </ dd> </ dl>

<

h2> About Wiko</ h2> Wiko is a young French company with low cost terminals, has become the third mobile provider company in France, with an 8% market share in 2012 and selling over 25 million phones worldwide.

Wiko as the owner has a technological TINNO Mobile Chinese industrial group, and their phones are made in China. The goal is to be recognized as Wiko a simple, clear, determined to make the latest technology affordable for the vast majority European brand.

Distribution in Spain has hand Wiko Mobile Iberia, company responsible for developing the brand Wiko in Spain and Portugal in the European plan to launch the brand.