Compare prices for Wileyfox smartphones
We present a list of Wileyfox smartphones with the best prices on a wide range of domestic and foreign stores. Here you can choose which is the best store to buy your Wileyfox smartphone which will show the price of each mobile in the cheaper stores worldwide.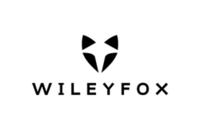 Wileyfox is a smartphone company based in London and founded in May 2011. Its terminals use components known brands such as Qualcomm Snapdragon and with Cyanogen OS operating system and also have the latest technology, including AudioFX, with superb sound quality and LiveDisplay, which optimizes video performance.
Cell Phones
Smartphones by Wileyfox