Best LeBest (LeEco/LeTV) smartphones 2023: compare and buy at the best price on Kimovil
We present a list of LeBest (LeEco/LeTV) smartphones with the best prices on a wide range of domestic and foreign stores. Here you can choose which is the best store to buy your LeBest (LeEco/LeTV) smartphone which will show the price of each mobile in the cheaper stores worldwide.
All LeBest (LeEco/LeTV) smartphones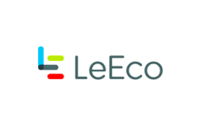 Smartphones by LeBest (LeEco/LeTV)
Latest LeBest (LeEco/LeTV) product launches
All LeBest (LeEco/LeTV) smartphones by year
Comparisons of LeBest (LeEco/LeTV) phones
About LeBest (LeEco/LeTV)
TV Zhixin Electronics Technology (Tianjin) Co., Ltd. based in Beijing, operates under the brand LeBest (previously know as LeEco and Letv). It's a great company on digital content distribution in China. Content company also sells multimedia devices, multimedia players SmartTv's and now also Smartphones and will also start building cars. LeEco has focuses his business on TV contents, smartphones are ready to play multimedia content on streaming, and they are always looking for an excellent user experience, incorporating quality materials.
LeEco is a company that has over 400 million monthly users, 5,000 employees and is listed on the Shenzhen Stock Exchange. In his multimédia library has more than 100,000 TV sets and 5,000 films, surpassing other large as Samsung and Sony in the Chinese market. In April 2015 Yueting Jia, CEO and founder of LeEco announced its new smartphones and new journey of LeTV in the American market, establishing offices in Silicon Valley and opening another office in Los Angeles, and in January 2016 they announced the opening to international markets.