Log in
Log in
Add devices to your profile, rate and comment on your smartphones...
Privacy
Country, language & currency
Interface language
Opinions from the

Blackview BV9500

Share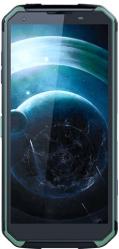 Summary
5.7"FHD+62% useful18:9

Helio P23 Octa-Core 4 GB RAM 64 GB

Android 8.0 Oreo Android 8.1 Oreo
User score
Overall satisfaction
18 opinions
Screen8.3
Performance8.4
Camera7.2
Connectivity8.2
Battery9.3
Want to comment on the Blackview BV9500?
It'll only take a minute, you'll help people decide.
Design & Materials
Is it a drop-resistant and scratch-resistant smartphone?
18 opinions
Do you think it's a nice phone?
18 opinions
Is it comfortable?
18 opinions
Can you see it well in the sunlight?
18 opinions
Performance & Hardware
Does it have good sound?
18 opinions
Does it work smoothly in everyday use?
18 opinions
What's your experience been with demanding games?
18 opinions
Camera
Quality of daytime photos
18 opinions
Quality of nighttime photos
18 opinions
Quality of selfies
18 opinions
Does it have a powerful flash?
18 opinions
Connectivity
Does it have good coverage for calls?
18 opinions
Quality of the GPS
18 opinions
And the WiFi?
18 opinions
Battery
How long does the battery last?
6%

Less than half day

0%

Less than a day

0%

One day

11%

More than one day

83%

Two days or more
18 opinions
Software
Did it come with preinstalled applications?
6%

It comes with a clean operating system

83%

It has preinstalled apps but they don't bother me

11%

It has preinstalled apps that I can't uninstall
18 opinions
Do you regularly receive updates?
19%

Never

13%

Once a year

50%

Every six months

19%

Every two months or less
18 opinions
View more
User reviews
User Reviews
ralphellis1979

Blackview BV9500

4GB · 64GB

1 year ago

Excellent Rugged Phone for the Money

The Blackview BV9500 gives you capable middle of the range performance in a rugged form factor and a battery that can go for days. If you do no battery saving at all, it will last for 2 to 3 days. If you start turning on battery saving features, you can go to 4 to 5 days. The processing power and graphics abilities are middle of the road. It is fine to watch video or take a video but not your best choice for a gaming phone. Network coverage is excellent.

Pros

Very durable rugged phone
Good screen and video playback
Battery life for days
Handles all software well except demanding games
Very reliable, no mechanical or software issues

Cons

Heavy and thick
Fast charging does not always work
Charger send with phone is slow, Buy your own.

Screen8.5
Performance9.3
Camera8.2
Connectivity10
Battery10

View answers

Amindenit

Blackview BV9500

6GB · 128GB · Pro

2 years ago

aron.somodi

Blackview BV9500

4GB · 64GB

2 years ago

A real TANK!

It seems to be way too big and bulky, but because of the "rounded" (chopped?) edges it's quite comfortable to keep it in your side pockets.

Is it heavy? Yes, of course, it has a REAL 10.000 mAh battery, which has its own dimensions and weight.

I used it for several hours (like 8+) while migrating from my LG V20, and it still has 73% battery left (it came charged to 99%, thanks for that, Blackview!).

I can only recommend this phone, it's a lot better in real life than you would think!

Pros

Enormous battery
Sturdy, waterproof
Has quality materials
The screen is bright enough
The speakers' quality is great
It has UFS 2.1 storage

Cons

The fingerprint reader's placement is awkward
The rear secondary camera is only a gimmick
The touch panel is sometimes irresponsive
There are still bugs in the FW/SW
It restarts the launcher from time to time

Screen9.8
Performance9.0
Camera9.5
Connectivity9.7
Battery10

View answers

oda1nim3ret

Blackview BV9500

4GB · 64GB

4 months ago

Auto

Disappointing mobile or I just got a faulty original one?

Hello! I would like to know if there have been any adverse experiences with this mobile. Or I just got a faulty and / or NOT brand new one. Of all the points that I am going to comment on, I want to say that I noticed much later when I started comparing and consulting opinion and benchmark sites because I noticed that something was not going well with the mvl. The battery always lasted less than 11 hours. The mobile restarts only every 3 or 4 days. Sometimes the interface disconnects by itself and countless lines of code IN CHINESE start running from bottom to top. A friend told me that it was possibly hacked. When I decided to change the battery because I thought it was faulty, I found that 4 of the torsk lag screws barely had a notch ... they were almost burst ... as if the mobile was NOT new. I bought it for my hiking trips and it turns out that I have to carry a 30,000 milliamp powerbank with me. If I find out, I buy a Caterpillar, even if it's more expensive. I will appreciate any com

View original opinion

Screen7.2
Performance5.3
Camera7.0
Connectivity7.0
Battery0.0

View answers

titoyamaha

Blackview BV9500

4GB · 64GB

1 year ago

Auto

Disappointed

I bought this phone after searching a lot and bought it, watching videos of its resistance. The Camera takes a long time to focus (the worst), the fatal gps in the car or use it deviates you every two by three and the coverage is very poor in many places and does not have. The speaker is very powerful but after a while it started to distort. It is resistant, it can be immersed without problem. One day it fell from 50cm or so and the screen was not visible, I hit it again and it came back. It happened several times until one day after a fall from the height of a chair it went out and began to heat up. I still have it under warranty, it doesn't even have a year. I do not recommend buying it even if you see it as super resistant. The only good thing is the frame it brings, from the fatal rest. I hope it helps you.

View original opinion

Screen5.5
Performance8.3
Camera6.0
Connectivity3.0
Battery10

View answers

dannyprecioso

Blackview BV9500

4GB · 64GB

1 year ago

Auto

Lousy

The only thing that meets is the battery. I dropped down from parking my car (60 cm. Approximately) and the metal frame was damaged, it was marked. He subsequently fell from the cell phone holder inside my car and fell into a metal thermos (thermal) and damaged the frame again. There is an update that is supposedly already loaded in the system and cannot be installed. Twice half of the screen (the top half) has not responded, only until it restarts. In one day I have been restarted only up to 4 times. I restored it to factory settings, as it was recommended by the seller and I am not left. IT IS A TRUE ASCO THIS PHONE !!! I AM REALLY FURIOUS WITH THE BRAND

View original opinion

Screen2.7
Performance8.0
Camera4.7
Connectivity8.3
Battery10

View answers

eddyanaci7

Blackview BV9500

4GB · 64GB

1 year ago

Auto

Very useful in the work I have.

It takes 24 hours to charge 100 percent. I got a disappointment when loading. I thought it was the charger but by the comments the phone is like that. I got a 2.1A Samsung charger with that charge in 8 hours. But it is still a long time.

View original opinion

Screen8.7
Performance7.6
Camera7.0
Connectivity7.0
Battery9.0

View answers

beardred72

Blackview BV9500

4GB · 64GB

1 year ago

Auto

signal reception is missing

It's the phone that everyone would like ... indestructible and with a battery that lasts full days. Unfortunately it almost never takes ... I was convinced that it was the sim (a little dated) to give me problems, but a few days ago I took advantage of a promotion and I changed telephone operator (consequently the sim is now new and last generation). Result: worse than before. the phone is always in "No Service", when it takes, the quality of phone calls is poor and the line often falls. I don't know what to do anymore ... I'm sorry to change phone, but I didn't find any suggestions to improve the reception. If someone can recommend a solution to me, I would be happy

View original opinion

Screen9.0
Performance7.0
Camera7.7
Connectivity5.6
Battery10

View answers

lmejorado68

Blackview BV9500

4GB · 64GB

2 years ago

Auto

Regular

Location does not work well, camera focus does not work well (only focuses well once per photo), but the photos do not look like 16mp. I have had a xiaomi of 16 mp and a world of difference of photos. something brings bad that makes the location is not correct because it moves a lot even the tools that are brought as the level or the plumb move even if the phone is motionless about something, the truth in my work only serves me because it is resistant to the falls

View original opinion

Screen9.5
Performance9.3
Camera4.7
Connectivity7.0
Battery10

View answers
This service may contain translations powered by Google. Google disclaims all warranties related to the translations, express or implied, including any warranties of accuracy, reliability, and any implied warranties of merchantability, fitness for a particular purpose and noninfringement.