Log in
Log in
Add devices to your profile, rate and comment on your smartphones...
Privacy
Country, language & currency
Interface language
Opinions from the

Huawei P10 Lite

Share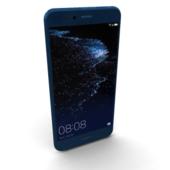 Summary
5.2"FHD70% useful16:9

Kirin 658 Octa-Core 4 GB RAM 32 GB

Android 8.0 Oreo Android 8.1 Oreo
User score
Overall satisfaction
70 opinions
Screen8.0
Performance7.8
Camera7.4
Connectivity8.6
Battery6.4
Want to comment on the Huawei P10 Lite?
It'll only take a minute, you'll help people decide.
Design & Materials
Is it a drop-resistant and scratch-resistant smartphone?
70 opinions
Do you think it's a nice phone?
70 opinions
Is it comfortable?
70 opinions
Can you see it well in the sunlight?
70 opinions
Performance & Hardware
Does it have good sound?
70 opinions
Does it work smoothly in everyday use?
70 opinions
What's your experience been with demanding games?
70 opinions
Camera
Quality of daytime photos
70 opinions
Quality of nighttime photos
70 opinions
Quality of selfies
70 opinions
Does it have a powerful flash?
70 opinions
Connectivity
Does it have good coverage for calls?
70 opinions
Quality of the GPS
70 opinions
And the WiFi?
70 opinions
Battery
How long does the battery last?
13%

Less than half day

17%

Less than a day

41%

One day

24%

More than one day

4%

Two days or more
70 opinions
Software
Did it come with preinstalled applications?
7%

It comes with a clean operating system

78%

It has preinstalled apps but they don't bother me

14%

It has preinstalled apps that I can't uninstall
70 opinions
Do you regularly receive updates?
9%

Never

10%

Once a year

53%

Every six months

28%

Every two months or less
70 opinions
View more
User reviews
User Reviews
1383sb3831

Huawei P10 Lite

Global · 4GB · 32GB · LX1A

5 months ago

Satisfying

Pity I broke it. It was a good phone for daily use. I installed many games and I could play even heavy games with low resolution at least. Photos are sharp but it doesn't mean it has good quality.
Screen resolution was very high. I don't know why,but I didn't receive updates after a year or two.

Screen8.0
Performance8.0
Camera5.6
Battery7.0

View answers

darius.dinter02

Huawei P10 Lite

Global · 4GB · 32GB · LX1A

1 year ago

I like it! Is awesome!

Battery: 4 stars
Design: 5 stars
Camera: 5 stars
Kirin: 5 stars
Gaming: 4 stars
Social Networks: 5 stars

Pros

Camera
Design
Battery
Social network
Gaming
Eye comfort

Cons

Mirror Screen
Huawei Health
Mobile data
Lag sometimes
Notifications disappear after 5 minutes
Some errors

Screen9.7
Performance10
Camera10
Connectivity10
Battery10

View answers

halmosbalint2

Huawei P10 Lite

Global · 3GB · 32GB · LX1

1 year ago

For its price,it's a good phone,and i think i couldn't choose a better. But if you choose it for nighttime photos,please don't.

The Phones design is wonderful,I hadn't a better choice for design. The performance is good for regular days,but everyone can choose a better phone for games. The camera for daytime isn't as horrible as others say,for nighttime it's a bad choice.The battery lasts for one day,but not more, it's not a battery phone Like Asus.

Pros

Design
Display
Daytime Photos
Connectivity
Size
Biometric Sensor

Cons

Nighttime photos
Battery
Performace for games
Frame

Screen7.0
Performance7.0
Camera6.2
Connectivity7.6
Battery7.0

View answers

Jorge_Garza

Huawei P10 Lite

Latam · 3GB · 32GB · LX3

1 year ago

Fue un muy buen telefono, pero su época ya pasó.

Fue un ecxelente gama media en su tiempo, el desempeño de este terminal ya no es suficiente. Hablare de algunos de los aspectos en los que creo yo, ya no es apto para un usuario algo demandante como es mi caso.

Cámara: La cámara no es mala, tiene buena resolución, y las fotos diurnas siguen siendo muy buenas, pero en las nocturnas se genera bastante ruido. Lo que más me ha molestado es la grabacion de video, va bastante trabada, y la calidad de grabación de video y sonido es muy mala.

Proceador: El procesador creo que es adecuado para un usuario promedio, pero a mi por ejemplo me gusta jugar videojuegos en mi celular, algunos algo demandantes como PUBG, simplemete no lo abre. Pero repito, si no eres un usuario demandante y usas aplicaciónes "livianas", no creo que tengas ningún problema.

Batería: La carga rápida de este telefono es buena, carga de 0% a 100% en menos de 2 horas. Pero su batería no es muy duradera, rara vez sobrevive todo el día.

Pros

Diseño: Su parte trasera de cristal la hace ver muy bonita y elegante, como un gama alta
Camara: Sólo para capturas diurnas y para selfies
Personalización
Batería: La carga rápida que tiene es muy buena

Cons

Batería: algo pequeña como para alcanzar el día completo
Cámara: Capturas nocturnas y grabación de video
Potencia: el procesador es poco potente

Screen8.0
Performance4.6
Camera7.0
Connectivity7.3
Battery7.0

View answers

yellowbeardman

Huawei P10 Lite

Global · 4GB · 32GB · LX1A

1 year ago

Good for mid range phone

Let's talk about the bitter sweet of the phone build first.
Both front and back is made out of glass, it looks stunning, very elegant and high class. But once you drop it (even with a case installed), then brace for impact. I have change the front panel once and back panel twice....

Other than that, I am very satisfied with the phone, is it well worthy for the price. Performance is smooth, I have not seen any lag or glitch with it.

The camera (rear) was no that good, it is worst than my wife P9 Lite.... fortunately I don't take a lot of pictures..



Pros

Looks high class
Good battery
4G Ram enough for most use
32G ROM is okay

Cons

Very delicate, breaks easily
Rear Camera is not that good

Screen6.5
Performance9.0
Camera8.0
Connectivity9.0
Battery5.0

View answers
This service may contain translations powered by Google. Google disclaims all warranties related to the translations, express or implied, including any warranties of accuracy, reliability, and any implied warranties of merchantability, fitness for a particular purpose and noninfringement.