Log in
Log in
Add devices to your profile, rate and comment on your smartphones...
Privacy
Country, language & currency
Interface language
Opinions from the

Lenovo K5 Pro

Share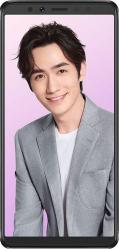 5.99"FHD+79% useful18:9

SnapD. 636 Octa-Core 4 GB RAM 64 GB

Android 8.0 Oreo Android 8.1 Oreo
User score
Overall satisfaction
22 opinions
Screen7.7
Performance7.5
Camera6.8
Connectivity8.1
Battery8.4
Want to comment on the Lenovo K5 Pro?
It'll only take a minute, you'll help people decide.
Design & Materials
Is it a drop-resistant and scratch-resistant smartphone?
22 opinions
Do you think it's a nice phone?
22 opinions
Is it comfortable?
22 opinions
Can you see it well in the sunlight?
22 opinions
Performance & Hardware
Does it have good sound?
22 opinions
Does it work smoothly in everyday use?
22 opinions
What's your experience been with demanding games?
22 opinions
Camera
Quality of daytime photos
22 opinions
Quality of nighttime photos
22 opinions
Quality of selfies
22 opinions
Does it have a powerful flash?
22 opinions
Connectivity
Does it have good coverage for calls?
22 opinions
Quality of the GPS
22 opinions
And the WiFi?
22 opinions
Battery
How long does the battery last?
5%

Less than half day

0%

Less than a day

27%

One day

32%

More than one day

36%

Two days or more
22 opinions
Software
Did it come with preinstalled applications?
5%

It comes with a clean operating system

86%

It has preinstalled apps but they don't bother me

9%

It has preinstalled apps that I can't uninstall
22 opinions
Do you regularly receive updates?
50%

Never

19%

Once a year

25%

Every six months

6%

Every two months or less
22 opinions
View more
User reviews
User Reviews
azimakbar77

Lenovo K5 Pro

Global · 6GB · 64GB

Excellent notchless screen smart phone

Excellent notchless, symmetrical design. Excellent battery , GPS. Stereo speaker. Weak camera, even worst than my old K6 note.

Pros

Battery
Notchless screen
Symmetrical design
Stereo speaker
Superb GPS

Screen8.2
Performance8.3
Camera6.2
Connectivity9.0
Battery10

View answers

bionicbeaver353

Lenovo K5 Pro

China · 4GB · 64GB

Great Phone - well worth the price

I see a lot of users on here commenting on the camera quality. Seriously, for the price the camera is fine. Sure its not gonna be as good as a flagship but you cant afford a flagship so stop complaining. Another user commented that it crashes all the time and he cannot be heard on the phone. I have not seen either of these things happening. Rom is solid, Excellent battery life - normally lasts me 2 days or more. Antutu I got 150k - not sure how it only get 115k here. This is a much better phone than anything from Samsung or other manufacturer in this price range. Take a chance and try it. So far I have been pretty happy with it. Mine is the 4g/64g version.

Screen9.2
Performance10
Camera7.0
Connectivity10
Battery10

View answers

gushen38

Lenovo K5 Pro

China · 4GB · 64GB

Good phone for it's price

The daily use is very smooth, demanding games drain the battery like crazy. Avarege build quality, but without any drop it has a little give on the bottom part, like if its not good glued or something.
And the 6Gb ram seems to not offer good price for money... The phone closes the background apps even with developer mode especifying to let it running.

Pros

good screen
no notch
dual front face camera
front flash
good battery for every day use

Cons

Build quality
Battery life on demanding use
slipt screen do not offer rezise of the apps
no updates

Screen8.7
Performance8.3
Camera7.7
Connectivity9.3
Battery7.0

View answers

xiament13

Lenovo K5 Pro

China · 6GB · 64GB

Bad smartphone, don't recommend. Add more money and buy something better.

- No updates, no support, no phone protections against ANYTHING, one fall - no phone.
- Bugged ROM, bad quality, freezing time to time, no official updates at all, and never will be.
- Impossible to install anything from GSI, because vendor bugged as heck.
- Very bad camera, super bad, g.cam helps a little bit, but the camera awful
- Dozens of microphone issues
- Weak wifi, 1 wall - no wifi.
- brightness very bad on a sunny day.
- Bugs with turning off 4g, and background apps, very big battery drain.
- Awful sounding, really bad and annoying, changes the Frequency Response of songs.
- Tons of reports from my friends, or family that they can't hear me many times per day.
- The smartphone does not worth your attention at all, even for this money.
- Impossible to play in games, PUBG - very low settings with lags and stuttering.


Cons

software
hardware
roms
no official updates, no support, nothing, no OTA u
awful samsung camera with tons of problems
very frequent mic issues, low sensivity

Screen4.2
Performance2.0
Camera4.0
Connectivity3.0
Battery7.0

View answers

tiago_nori

Lenovo K5 Pro

China · 4GB · 64GB

Very nice phone with some cons tho

The main con on this phone is the lack of 4g 700mhz, that frequency is good for indoors use.


Pros

low price
good processor
good ram and rom
2 frontal cameras + 2 back cameras
Very good battery life more than one day 4050 mAh
No notches, no water drop. no Bulls** design.

Cons

Low quality night photos
no nfc
no 700mhz 4g
only one kind of position (GPS)
hard to find accessories (brazil)

Screen9.3
Performance8.0
Camera6.5
Connectivity6.3
Battery9.0

View answers

aioannou499

Lenovo K5 Pro

China · 4GB · 64GB

Lenovo somewhat disappointed me on this one.

Lenovo k5 pro tries to offer a lot for a great price but unfortunately it has issues.
It will do the basics but there are bugs, defects and since the security update is from October i doubt Lenovo will support the phone at all.
The top speaker that doubles for music and phone calls is defective and hisses. My guess is, due to its small size, it struggles during music reproduction.
Also, the global rom is very basic. I noticed some animation issues during loading which cannot be fixed or refreshed unless formatting the phone.


Cons

Defective speaker
Slippery
Lackluster software

Screen6.0
Performance5.0
Camera7.3
Connectivity7.5
Battery9.0

View answers

denisilloa.m

Lenovo K5 Pro

China · 4GB · 64GB

Auto

For the price and range that it is, it is a very good mobile, at the height of a good Xiaomi and a Samsung

Why make mistakes knowing that the mobile costs what it costs, I have not found a mobile even with the price it has, with its characteristics and with its daily operation. Knowing what a mobile has to do, (I do not play) I am old, I give it a 9.5 why some other things could have been touched and also because it has no system updates. I love it <3

Pros

Day camera
Speed
Battery
"screen"
Personalization
Performance for daily use

Cons

Connectivity
No software updates

View original opinion

Screen9.2
Performance9.3
Camera9.2
Connectivity9.6
Battery10

View answers
This service may contain translations powered by Google. Google disclaims all warranties related to the translations, express or implied, including any warranties of accuracy, reliability, and any implied warranties of merchantability, fitness for a particular purpose and noninfringement.