Log in
Log in
Add devices to your profile, rate and comment on your smartphones...
Country, language & currency
Interface language
Opinions from the

OnePlus 9 Pro

Share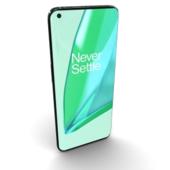 Summary
Kimovil review

Pros

Powerfull SOC
Camera quality
Display quality
Wirelss charging
Fast charge

Cons

No Mini Jack
Price
No FM Radio
SnapD. 888 Octa-Core 8 GB RAM 128 GB

Android 12 Snow Cone OxygenOS 12 (Android 12)
User score
Overall satisfaction
26 reviews
Screen9.5
Performance9.7
Camera9.3
Connectivity9.8
Battery7.4
Want to comment on the OnePlus 9 Pro?
It'll only take a minute, you'll help people decide.
Design & Materials
Is it a drop-resistant and scratch-resistant smartphone?
26 reviews
Do you think it's a nice phone?
26 reviews
Is it comfortable?
26 reviews
Can you see it well in the sunlight?
26 reviews
Performance & Hardware
Does it have good sound?
26 reviews
Does it work smoothly in everyday use?
26 reviews
What's your experience been with demanding games?
26 reviews
Camera
Quality of daytime photos
26 reviews
Quality of nighttime photos
26 reviews
Quality of selfies
26 reviews
Does it have a powerful flash?
26 reviews
Connectivity
Does it have good coverage for calls?
26 reviews
Quality of the GPS
26 reviews
Battery
How long does the battery last?
0%

Less than half day

19%

Less than a day

42%

One day

38%

More than one day

0%

Two days or more
26 reviews
Software
Did it come with preinstalled applications?
15%

It comes with a clean operating system

81%

It has preinstalled apps but they don't bother me

4%

It has preinstalled apps that I can't uninstall
26 reviews
Do you regularly receive updates?
0%

Never

0%

Once a year

28%

Every six months

72%

Every two months or less
26 reviews
View more
User reviews
User Reviews
angel00xranitel

OnePlus 9 Pro

Global · 8GB · 128GB

26 days ago

The best value-for-money flagship smartphone of 2021

Got this phone for £800, about £200 cheaper than any other phone in its class.
Despite that, it comes with everything you'd expect from a flagship phone: top-grade hardware, great ergonomics and a capacious battery.

Snapdragon 888 delivers impressive performance in any application without overheating too much.

The QHD 120Hz 525 PPI Fluid2 AMOLED display provides stunning visual clarity, sharpness and vivid colours. The refresh rate can get as low as 1Hz, which helps a lot with battery economy for people wanting an always-on display. It's actually one of the best, if not the best, display on the market.

Can't say much about the camera, as it's the least important feature for me and because I don't have any expertise in this field. But it does take photos, and they look decentish enough as far as I can tell.

The phone comes with a 65W charger and goes from 0 to full battery in under 30 minutes. The battery itself performs well and, under normal circumstances, lasts me 2 days (listening to music, regular browsing, steam/discord chatting, short game sessions). But it does run out much quicker in games.

If you're a bit tight on budget or are not interested in all the bells and whistles that other pricier counterparts offer, like a second rear display, 999x camera zoom, IR blasters, stylus support etc, consider buying this phone!


Pros

Powerful and smooth
Comfortable to grip and hold
Very fast charging
Great price
Exceptionally good display
Decent battery life

Cons

Volume buttons are positioned rather oddly
On-screen buttons instead of physical ones
Just a tad too big to use one-handedly
Quite basic in terms of additional features

Screen9.7
Performance10
Camera10
Connectivity10
Battery9.0

View answers

john_prigos

OnePlus 9 Pro

Global · 12GB · 256GB

3 months ago

Lancelot

OnePlus 9 Pro

Global · 8GB · 128GB

8 months ago

omaradnan0155

OnePlus 9 Pro

China · 8GB · 256GB

8 months ago

elsebas007

OnePlus 9 Pro

Global · 12GB · 256GB

11 days ago

Auto

Premium high-end mobile, fluid and with a justifiable price

It is a mobile that is worth its price if you find it on sale for less than €1000, for less than €1000 the phone is justified, with great quality of the 2k screen, stereo sound, fast charge and IP68 and it is justified unlike from Apple and iPhone because apart from everything this mobile offers, in the box it does include a quality case and a 65w fast charge charger, that is not done by iPhone and it has phones that exceed €1000. If you want a good premium mobile, with a current design and that won't be outdated in 1 or 2 years, it won't be cheap, but you can get it for less than €1,000 that an iPhone or Samsung can cost, well this is good option. If you want a good camera, it also has very good cameras, especially during the day, but they are not the best, in that case, the iPhone beats it, only in camera it beats the iPhone in my opinion. I recommend it especially to those who want high-end premium quality and not follow the masses who buy iPhone or Samsung.

Pros

Screen
Stereo sound
IP68
65W fast charge
cameras
Operating system

Cons

The camera, very good but not among the best.

View original review

Screen9.2
Performance9.3
Camera9.2
Connectivity9.6
Battery7.0

View answers

Matti

OnePlus 9 Pro

Global · 8GB · 128GB

28 days ago

Auto

Oh well...

Definitely wanted to test a Oneplus again, found one at a very good price, second hand, of course. So far I am completely thrilled. I'm still used to the Nova Launcher from the Mate20Pro, but I don't want to use it here (because of the Oneplus Shelf and the gesture control), so it takes a bit of getting used to, but it's getting slow. In terms of hardware, nothing is left to be desired ... at least ... the battery is quickly heading towards 0 when it is used very quickly, but the part is recharged more quickly ... I cannot say whether this is good for the battery, It doesn't overheat, so ... to be continued ... ... or does the Pixel 6 get in the way? - - - - UPDATE to 12/30/2021: Well, what can I say, ingenious part, from A to Z, only with B and G haperts. The part is constantly attached to the charging socket. This SD888 is a real energy guzzler. If I had leafed through just under 1k for that, I would be furious. No wonder that Oneplus launched the 10 series so shortly afterwards. But apart from that, the part is just way too big. Trend or not, either I have trouser pockets that are too small or I have to get a man's handbag, but I feel too young for that (and definitely too old for backpacks). That's why I sold the OP9Pro again and switched back to something more compact. After the new Pixel 6 was praised in high tones, but subliminally hardly anyone was really satisfied with it, I took the predecessor. The small but nice Pixel 5.

Pros

Oxygen OS
camera
Fast charge

View original review

Screen8.2
Performance9.6
Camera10
Connectivity10
Battery5.0

View answers

amoralessanchez

OnePlus 9 Pro

Global · 8GB · 256GB

1 month ago

Auto

Powerful, ergonomic, beautiful

It has a 9.5 screen, it would only lack that level of brightness of the ultra, sound of 9 very good but I do not think it is one of the first 3, 9.5 very good cameras surprised me, battery of 7 but with the fast charge of 65w fast charging and with one plugged in it lets me finish the day so it goes up to 9, unique elegant design of 10 and more in black, processor and operating system 10 we have the best of the best, the screen is somewhat curved and it does not bother me I'm coming from a s10 + and I love that premium feel.

Pros

Design
Power
Fast charge
Cameras
Construction
Sound

View original review

Screen9.7
Performance9.6
Camera9.7
Connectivity10
Battery7.0

View answers

hamner144

OnePlus 9 Pro

China · 12GB · 256GB

1 month ago

Auto

A powerful cell phone

It is a very powerful and beastly mobile, since it has a good processor, a good camera. But there are times you feel stubborn in some applications, Oneplus must further optimize the performance of the customization layer that is OxygenOs.

Pros

Good processor
Good camera
Incredible fluidity
Good quality display

Cons

Acceptable battery
Personalization layer optimization

View original review

Screen8.0
Performance9.6
Camera10
Connectivity10
Battery7.0

View answers

mounir-ofenomeno-6167c812b7a39

OnePlus 9 Pro

Global · 8GB · 128GB

2 months ago

Auto

Pity…

I appreciated the handling and the OS which is surely the best on android. It's stable, no bug, it's clean,… The screen is excellent! The finish is perfect and that's what you expect at this price. I was lucky to have it in gray… absolutely sublime! Photo level for me is sufficient even if it is not worth an iphone 12 prox max or an ultra S21. Recharge illuminates both wired and wireless! A real plus! Now level of autonomy as for the find x3 pro it's too tight… barely 1 day with my use. This is the reason why I kept it only 1 small month.

Pros

Finishing
Screen
Fast recharge!
BONE

Cons

Autonomy
Autonomy
Autonomy
Autonomy

View original review

Screen10
Performance9.0
Camera8.2
Connectivity9.6
Battery5.0

View answers

GrumpyJeff

OnePlus 9 Pro

NorthAmerica · 12GB · 256GB

2 months ago

Auto

A refinement of the OnePlus 8 Pro greatly appreciated

I am new to the OnePlus family. I like started with the OnePlus 8 Pro which I immediately fell in love with! The quality of the phone! The cameras that impressed me! The screen (WOW) I have always been a photography buff and this is the first point I look at when I buy a phone. I still install in my OnePlus the GCAM application because "hardware" level OnePlus allows itself to give the maximum and we can see it! However, sometimes I have the impression that the camera software lacks a bit of refinement! But I also use the OnePlus camera app very often and have legendary results. Having both options makes me fall in love with the OnePlus 9 Pro. I say the 9 Pro is a refinement of the 8 Pro because just by comparing them in the hand we see that the 8 Pro is a great phone but we find that the 9 Pro has been adjusted and improved. The quality of the screen is once again amazing! A great choice of phone.

Pros

Screen
Battery life
The 65W charger
IMX 789 and 766 WOW sensors

Cons

Camera software
Photos sometimes lack HDR
Too bad it's Gorrila Glass 5
The borrowing reader is very low

View original review

Screen9.0
Performance9.6
Camera8.7
Connectivity10
Battery7.0

View answers
This service may contain translations powered by Google. Google disclaims all warranties related to the translations, express or implied, including any warranties of accuracy, reliability, and any implied warranties of merchantability, fitness for a particular purpose and noninfringement.