Opinions from the

Xiaomi Mi Max 3

Share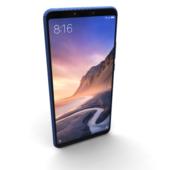 6.9"FHD+79% useful18:9

SnapD. 636 Octa-Core 4 GB RAM 64 GB

Android 10 Q MIUI V11 (Android 10)
Note from users
Overall satisfaction
55 opinions
Screen8.3
Performance8.7
Camera8.3
Connectivity9.1
Battery9.6
Want to comment on the Xiaomi Mi Max 3?
It'll only take a minute, you'll help people decide.
Design & Materials
Is it a drop-resistant and scratch-resistant smartphone?
55 opinions
Do you think it's a nice phone?
55 opinions
Is it comfortable?
55 opinions
Can you see it well in the sunlight?
55 opinions
Performance & Hardware
Does it have good sound?
55 opinions
Does it work smoothly in everyday use?
55 opinions
What's your experience been with demanding games?
55 opinions
Camera
Quality of daytime photos
55 opinions
Quality of nighttime photos
55 opinions
Quality of selfies
55 opinions
Does it have a powerful flash?
55 opinions
Connectivity
Does it have good coverage for calls?
55 opinions
Quality of the GPS
55 opinions
And the WiFi?
55 opinions
Battery
How long does the battery last?
0%

Less than half day

2%

Less than a day

2%

One day

31%

More than one day

65%

Two days or more
55 opinions
Software
Did it come with preinstalled applications?
9%

It comes with a clean operating system

69%

It has preinstalled apps but they don't bother me

22%

It has preinstalled apps that I can't uninstall
55 opinions
Do you regularly receive updates?
2%

Never

6%

Once a year

43%

Every six months

50%

Every two months or less
55 opinions
View more
User reviews
User Reviews
varitimos84

Xiaomi Mi Max 3

Global · 4GB · 64GB

battery king

It is a great phone for someone who wanto or not to play games, because the battery is a monster!
the first year the battery last more than 2 days.!!! now it last 1.5 day. !!
it's a phone for someone who don't want to carry a powerbank with him, it has a big screen so, you can use google maps in everytime, the camera app is for rubbish, but if you put gcam you can shoot much better photos!!!
for the 215€ i bought it last year, it was the best phone for those money!! i love it until now, and i don't want to buy other phone yet.! very satisfied!!!

Positives

battery
camera with gcam app
4g
wifi
gps

Negatives

camera with stock app
screen not so bright under Greek sun
processor

Screen6.7
Performance7.5
Camera6.5
Connectivity9.3
Battery10

View answers

snatty456

Xiaomi Mi Max 3

Global · 4GB · 64GB

Beautifully designed and implemented

I bought this because I use a mobile mainly for browsing, gaming and messaging. I sometimes use it as a phone as well! It has been very reliable so far. Battery lasts 2 days easily with light use. Most people are impressed. One person asked me if I got it so I could read without glasses (I'm quite old) and that had never occurred to me! But a larger keyboard is useful for a man's fingers. Camera is good, adequate for my purposes and in good light can take fabulous portraits and landscapes. I have never had any issues with processor speed.

This phone is beautifully manufactured and feels premium. (I've owned a lot of phones) For the money it's amazing.

Positives

Size of screen usable area

Negatives

Maybe not the best camera in low light

Screen8.0
Performance9.3
Camera8.3
Connectivity9.3
Battery9.0

View answers

echogolf66

Xiaomi Mi Max 3

Global · 4GB · 64GB

Great hardware, shame about the OS and security bugs!

I did a lot of research into this phone on the hardware before buying and it is my 3rd Chinese phone and 1st Xiaomi.

It has great hardware. I love the large format, screen, cameras, responsiveness. However MIUI is such an issue with many important deal breaker bugs unaddressed for years despite many posts on the bug report forums. Bluetooth is visible all the time it is on, not just when accessing in settings. In traffic someone tried to pair with my phone! Bluetooth audio is choppy and crackles; just awful.

MIUI is a confused and clunky OS, full of aggressive bloatware constantly trying to upload your information to their cloud and extremely irritating. A mish mash of afterthought, odd operation and serious security issues. Please Xiaomi make a stock Android ROM and stop kidding yourselves that you know better than Google on how to make an OS. I won't be buying another MIUI phone ever as things are and regret buying anything other than a phone with stock Android. Avoid.

Positives

Hardware:
Cameras
Build quality
Screen
Responsiveness

Negatives

MIUI
MIUI
MIUI
Serious Bluetooth bugs
Bloatware and nags
Odd operation, bugs

Screen6.5
Performance7.7
Camera8.3
Connectivity9.0
Battery10

View answers

jmandameloya

Xiaomi Mi Max 3

Global · 4GB · 64GB

Good phone overall, but with some flaw aspects

The camera is good for the price, with 1080p 60FPS + image stabilization video recording. Also has 4k 30fps video without stabilization.
The screen is very big, but the quality is not very great (super tiny backlit bleeding on the edges and a very noticeable yellowish screen), the vision angles are great, and the resolution is enough.
The battery lasts for about 13 hours (or 3 full days) with the brightness set to about 40%.
The sound is VERY BAD over the built-in speaker. The voice doesn't sound great. The audio over headphones is very clear with a very rich sound.
The notification LED is only white, something that bothers me quite a lot.
It has MIUI 10.0.1.0 under Android 8.1.
The performance is great, and 4GB of RAM is more than enough for having more than 6 or 7 apps opened at the same time.
The charger makes a very unpleasant high-pitched sound (coil whine)

Positives

Screen size
Audio over headphones
Camera (for the price)
1080p 60FPS + image stabilization / 4K video
The price for what you're getting

Negatives

Yellowish screen
Speaker
The charger has coil whine
The screen has some tiny scratches in only 1 week

Screen7.8
Performance7.0
Camera6.5
Connectivity9.0
Battery10

View answers

petrosadamides

Xiaomi Mi Max 3

Global · 4GB · 64GB

My favorite big phone. All is good on it

I have the Mix 1, 8x, 8x Max. The Max 3 is the easiest going of them. If you can deal with its size, this is the phone everyone should have.

Positives

Screen size
Battery life
Smooth operation
Finally a good camera

Screen10
Performance10
Camera9.8
Connectivity10
Battery10

View answers
This service may contain translations powered by Google. Google disclaims all warranties related to the translations, express or implied, including any warranties of accuracy, reliability, and any implied warranties of merchantability, fitness for a particular purpose and noninfringement.