Opinions from the

Doogee Mix

Share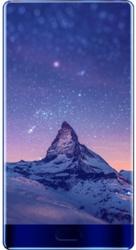 5.5"HD76% useful16:9

Helio P25 Octa-Core 6 GB RAM 64 GB

Android 7.0 Nougat Android 7.0 Nougat
User score
Overall satisfaction
109 opinions
Screen7.7
Performance7.2
Camera5.4
Connectivity8.0
Battery7.5
Want to comment on the Doogee Mix?
It'll only take a minute, you'll help people decide.
Design & Materials
Is it a drop-resistant and scratch-resistant smartphone?
109 opinions
Do you think it's a nice phone?
109 opinions
Is it comfortable?
109 opinions
Can you see it well in the sunlight?
109 opinions
Performance & Hardware
Does it have good sound?
109 opinions
Does it work smoothly in everyday use?
109 opinions
What's your experience been with demanding games?
109 opinions
Camera
Quality of daytime photos
109 opinions
Quality of nighttime photos
109 opinions
Quality of selfies
109 opinions
Does it have a powerful flash?
109 opinions
Connectivity
Does it have good coverage for calls?
109 opinions
Quality of the GPS
109 opinions
And the WiFi?
109 opinions
Battery
How long does the battery last?
3%

Less than half day

12%

Less than a day

42%

One day

39%

More than one day

4%

Two days or more
109 opinions
Software
Did it come with preinstalled applications?
5%

It comes with a clean operating system

89%

It has preinstalled apps but they don't bother me

7%

It has preinstalled apps that I can't uninstall
109 opinions
Do you regularly receive updates?
7%

Never

8%

Once a year

53%

Every six months

32%

Every two months or less
109 opinions
View more
User reviews
User Reviews
eerwaa

Worst phone by far i had, everything is bad, half things dont work.

On first it was great phone, great way to introduce new phone, but ...
Phone is just absolute buggy machine, turn screen black every 4 minutes, turn off apps and wont turn on, back camera got deleted idk how, now i just have selfy front camera, and there is no way to switch to back one, even i try few apps witch show me also only front camera. Speed is absolute trash after some months of use. Got some strange launchers witch are by default added, and cant be removed, every time you click right down side of screen some system app come out, no mater you are inside game, app and other stuff, simply cant use that side of screen. Got dual camera, and what i wrote on top, they even god deleted, and one just worked, 2th one was pure fail of company, they said they gonna add software update for it, not that id did not have software upgrade for camera, whole phone software did not had one single update after 1 month. Everything is so bad, only look was good for that time that phones had. NO!

Negatives

Camera
Software
No updates
Buggy phone...crash every 2 min.
Screen touch is bad
Alot of new apps wont run

Screen4.8
Performance3.3
Camera1.5
Connectivity4.0
Battery10

View answers

mixalhs222

good


it's good but it does not have an internal camera for a photo shown in the handbook if someone knows something to answer Michael thanks

Negatives

after a goodee upgrade he does not have an intern

Screen7.0
Performance7.0
Camera5.3
Connectivity7.0
Battery9.0

View answers

YUVEN007

Good Bezel less Smartphone with some limitiaion

A great phone very beautiful and comfortable in hands. The box is a full set good price and updates support are often. But the camera is not good, Call volume quality is abit weak.

Positives

6GB Ram make all run smootly
Great Desgin
Good build quality
Come with a good free case
Wifi Range is OK
Very good for its price

Negatives

Camera is bad
Speaker is abit weak
Call quality is just Ok

Screen7.8
Performance8.7
Camera5.8
Connectivity8.0
Battery9.0

View answers

asnamla401

Much better than most reviews would have you believe.

Most of the things that people complain about are really not a problem. For example:
1. the bezels - Nobody really believes the exaggerated promotional images anyway. Point is, this phone has a very "all-screen" feel.
2. Processor - many people have claimed that this really has a Helio P20 rather than the claimed P25. They claim this because they get a poor Antutu score, or the app they used to report on the phone's hardware reported MT6757 without the "T". Some do, some don't. Antutu also reports on hardware, and it reports an MT6757CD on mine - same processor as the Vernee Mix (newer, more battery-friendly edition). I also got a poor score on Antutu originally (55,000 or something). But I learned that you can get different results, depending on many factors. If you test the phone when it's fairly cool, right after a reboot (optimal operating conditions), and put it in airplane mode (no interruptions from wifi), I got an Antutu score of 66,090. P25 for sure!

Positives

Wonderful, vibrant screen
Very good build quality
Great performance
Camera is actually much better than people say
Call volume and quality is good
Very minimal OS (except launcher - install Nova)

Negatives

Missing some key LTE bands for North America
USB port is off-centre a bit
Fingerprint sensor sometimes doesn't recognize

Screen8.0
Performance7.5
Camera6.3
Connectivity8.7
Battery7.0

View answers

alcapone.bosnjaci

mediocre phone for that price, if it can last, not like mine died after 3 weeks on nothing.

After 3 weeks it just died. screen turned black...when i turn it on, there is jsut 2 sec flasha dn then black...tryed to boot and all but nothign hapens...

Negatives

camera
no software update
resolution

Screen5.8
Performance5.0
Camera4.8
Connectivity5.0
Battery9.0

View answers

jiri.doubravsky1

This is phone of year 2017 in my opinion.

HUGE RAM, HUGE internal storage ... perfect samsung dual camera

Positives

GPS fast and precise
GYRO fast and precise
AMOLED HD dispaly (low power consump., real black)
big battery
16nm SoC (low power consump., smooth, no lag)
quick charge

Negatives

no USB-C connector, just a standard MicroUSB
no watter resistance IPx7
speaker is too quite (max. volume) when calling

Screen9.5
Performance7.7
Camera7.0
Connectivity10
Battery10

View answers

benjamin.mazanka

Solid and very nice phone with some flagship performance in everyday use.

Design.. well you can have a look at some pictures and say what you think but in my opinion it looks stunning, the performance is excellent everything is fluent and fast and those 6GB of RAM are doing its job great however so far the screen wasn´t reacting to touch when I had phone out in cold weather and some wind.. but it will may not happen to you. The screen is absolutely fine... 720p is enouch considering the size of the screen and the processor so thanks to that 720p resolution battery lasts longer. The battery life is fine as well I manage to finish day with 34-45 pecent on the end of the day full of data and wifi after it. The camera well if you just takes photos for Instagram then absolutely fine but if you expect Pixel 2 performance well its far from it. Shutter speed is fast in HDR still fine the quality well you can get some details but there are some kind of blurred places on it when you zoom it in after. The front camera absolutely no problem very good and sound also fin

Positives

everything is fast and fluent
great for gaming
nice screen
design
build quality
battery life

Negatives

rear camera could be better
more updates from Doogee
hopefully will get Oreo

Screen9.3
Performance9.3
Camera7.8
Connectivity9.3
Battery9.0

View answers

sobczyk.kml

Great phone with couple of drawbacks

I really love design of this phone, maybe it's not as bezel less as Doogee advertised but I still find it eye-catching!
There's unfortunately few problems with this phone but overall it's really good.

Here's my more in-depth review:
https://youtu.be/YIF0hcE5g84

Positives

design
performance
nice screen
great GPS
Mediocre camera
price

Negatives

low voice calls volume
bluetooth problems
Mediocre camera

Screen7.8
Performance7.7
Camera3.8
Connectivity10
Battery7.0

View answers
This service may contain translations powered by Google. Google disclaims all warranties related to the translations, express or implied, including any warranties of accuracy, reliability, and any implied warranties of merchantability, fitness for a particular purpose and noninfringement.