Log in
Log in
Add devices to your profile, rate and comment on your smartphones...
Privacy
Country, language & currency
Interface language
Opinions from the

Geotel G1

Share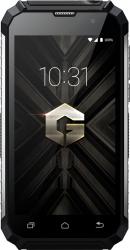 Summary
5"HD55% useful16:9

MT6580 Quad-Core 2 GB RAM 16 GB

Android 7.0 Nougat Android 7.0 Nougat
User score
Overall satisfaction
10 opinions
Screen6.0
Performance5.4
Camera4.3
Connectivity4.1
Battery9.6
Want to comment on the Geotel G1?
It'll only take a minute, you'll help people decide.
Design & Materials
Is it a drop-resistant and scratch-resistant smartphone?
10 opinions
Do you think it's a nice phone?
10 opinions
Is it comfortable?
10 opinions
Can you see it well in the sunlight?
10 opinions
Performance & Hardware
Does it have good sound?
10 opinions
Does it work smoothly in everyday use?
10 opinions
What's your experience been with demanding games?
10 opinions
Camera
Quality of daytime photos
10 opinions
Quality of nighttime photos
10 opinions
Quality of selfies
10 opinions
Does it have a powerful flash?
10 opinions
Connectivity
Does it have good coverage for calls?
10 opinions
Quality of the GPS
10 opinions
And the WiFi?
10 opinions
Battery
How long does the battery last?
0%

Less than half day

0%

Less than a day

13%

One day

0%

More than one day

88%

Two days or more
10 opinions
Software
Did it come with preinstalled applications?
33%

It comes with a clean operating system

50%

It has preinstalled apps but they don't bother me

17%

It has preinstalled apps that I can't uninstall
10 opinions
Do you regularly receive updates?
40%

Never

0%

Once a year

20%

Every six months

40%

Every two months or less
10 opinions
View more
User reviews
User Reviews
rafiki.f.ribeiro

3 years ago

martin.tintin.pecheur

2 years ago

Auto

No touch screen, no, no!

It is a device that she very far from giving me satisfaction I think I'll get rid of it quickly: either because I would have made dear to him, or because I would have found better. Price / quality ratio disappointing!

Pros

The only good thing: the battery

Cons

all starting with the grip ...

View original opinion

Screen5.0
Performance3.3
Camera6.5
Connectivity3.3
Battery10

View answers

Pr0ducciones_M

2 years ago

Auto

A disaster

The only good thing is that the battery can withstand extended-time uses, without a doubt the only good thing that it has. The bad thing is: When turning on or off the phone shows the logo "Getoel" plus a 100% VOLUME music that can not be removed, the operating system quite bad has many failures such as being SLOW, STICK and FALL easily, enough flashlight LITTLE POWERFUL, GPS almost UNUSUAL, NO 3G and 4G support in Chile, WEAK signal of Wifi and calls, the sound jack NEEDS if or if a 3.5 to 2.5M adapter if you want to use your headphones, the back cover is BREAK easily and AGRIETA screw connectors, says it brings 16 GB of storage whose 5.50 GB is ONLY the operating system, corrupted the files and I had no choice but to format the device, I lost photos and videos. If you want a rugged cell phone that is good, do not count on this model.

Cons

Poor WI-FI reception and GPS
Geotel logo with 100% volume
Bad operating system
Need jack adapter
The back cover cracks
5.50 GB operating system

View original opinion

Screen7.8
Performance4.7
Camera3.3
Connectivity1.7
Battery10

View answers

vache.patricia

2 years ago

Auto

Very average, I expected better!

commercial sites boast exceptional qualities but it is not: except the battery, it crashes all the time, the reception is very average, in short, with GPS Maps it's hellish, is it possible to repair or exchange? I advise against

Cons

quality of the glass, 6 months and I see nothing

View original opinion

Screen4.8
Performance5.0
Camera5.8
Connectivity5.0
Battery10

View answers

shaggyshaggy77

2 years ago

Screen5.5
Performance5.7
Camera4.0
Connectivity5.0
Battery7.0

View answers

henri.roger1965

2 years ago

Auto

Disappointment

No instructions or instructions in French. Can not download files received via SMS. The touch must be done very strongly. Cleaning the screen difficult. Tend to disconnect very easily. No LEDs to indicate SMS received. a fall of 80 cm and a screw holder to break. he reboots alone. SD Card corrupted but only on such. grrrr !! To avoid.

View original opinion

Screen2.3
Performance4.5
Camera2.8
Connectivity1.7
Battery10

View answers

davidmatters2002

2 years ago

Auto

I have not had any problems yet (Updated)

I bought the phone a short time ago and I'm enjoying it very much. The battery is excellent. I started the day with 100% around 7:30 am and I now have 74% at 00:26. The performance of the mobile phone is enough for everyday use and seems to be resilient. You still have not let me down. UPDATE 6 months passed, the phone had several drops and resisted without problems. The camera no longer works and the bacteria is still excellent.

Pros

Battery
Design
Resistance
Battery
Design
Resistance

Cons

Rear Camera
MP3 Input
Front View Camera
Rear Camera

View original opinion

Screen7.8
Performance5.7
Camera0.0
Connectivity5.7
Battery10

View answers

LaGallinaTuruleta

3 years ago

Auto

For the price it is not bad at all

I bought it a month ago and it arrived 15 days ago, it's big and heavy, but so am I. Although I think you can get used to it, I've already done it. I cost € 77 for Aliexpress. It comes with a couple of screws, one of them came broken and now I'm trying to find an equal one. It looks like it's a spaceship, I love touch. I hope you have the default tempered glass: S. I have already done a couple of rayajos, one with some keys and one of a fall. It is supposed to be submersible, although I do not trust anything, it is 30 seconds longer than any other mobile because the inputs are "pressure" but still I think water can enter. It seems that depending on the store you buy it in the back cover is different. Although the battery comes with two inputs, for example in my model you can only access one of these, that of charging the mobile to others through the battery directly and charging my mobile directly through the battery comes

Cons

The camera
GPS
Technical support from the manufacturer

View original opinion

Screen9.0
Performance9.0
Camera6.3
Connectivity5.7
Battery10

View answers

vdcablingbelgium

3 years ago

Auto

Excellent price / performance ratio

We are on the entry level, miracles are to be forgotten. This phone is however a success considering its ultra tight price. Much better to use than the first version, the Geotel A1 which had a lot of defects. It is no longer waterproof and therefore no longer uses membranes that can interfere with the microphone and the internal earpiece, in favor of a much better comfort in communication. The USB charging cable is now standard, no need to use absolutely the 8mm cable provided by Geotel, any micro usb cable will do the trick. All defects of the Geotel A1 have been corrected by the brand and for a hard phone you will not find cheaper. This G1 is responsive to use, its 16GB of memory and 2GB of RAM make it a fast and convenient phone. No overlay Android heavy manufacturer and full of Chinese applications that we can not uninstall, we are almost on the Android stock and that's

Pros

The size of the battery (7500 mAh) powerbank
Quality of materials, strong, durable
Android 7.0 very clean, no bloatwares
Standard micro-USB cable
5-inch screen comfortable and responsive

Cons

A little heavy in hand
Tint of the screen rather blue
No longer waterproof

View original opinion

Screen6.3
Performance6.5
Camera5.3
Connectivity5.0
Battery10

View answers

claudio-marques

3 years ago

Auto

Does the phone exist ????

At least since August 19th that the mobile phone is in the stores and is being sold. I even bought one with priority shipping. It was so high priority that 6 days later it had not left the processing. I canceled the purchase and asked for the money back because I find it indecent to charge us for something that does not exist. The question is. Already someone bought, alias, someone already received the phone? This seems to be a pre-sale that is not going well. It is noted that nowhere do I see consumer assessments

View original opinion
This service may contain translations powered by Google. Google disclaims all warranties related to the translations, express or implied, including any warranties of accuracy, reliability, and any implied warranties of merchantability, fitness for a particular purpose and noninfringement.